Integrated circuits are the source of the rapid development of the information technology industry today. They have been widely infiltrated and integrated into every corner of the national economy and social development.
At present, integrated circuits are listed as basic and leading industries by the state. It can be said that integrated circuits are the basic industries that affect China's information security, expand information consumption, and strategic emerging industries.
According to the three-phase goal of integrated circuits in China Manufacturing 2025 issued by the State Council: by 2015, the sales revenue of the integrated circuit industry will exceed 350 billion; by 2020, the annual sales growth rate of the industry will exceed 20%; by 2030, integration will be achieved. The main links of the circuit industry chain have reached the international advanced level, and some enterprises have entered the international first echelon.
Shaanxi Xicheng Microelectronics Co., Ltd. (hereinafter referred to as "Yachengwei") is a new three-board innovative layer listed company in the integrated circuit industry, which is specially designed for the production of LED lighting, mobile digital, home appliances, network communication and other electronic products. The company provides a variety of power management IC products with high reliability and high efficiency.
Yacheng Micro successfully developed the subversive innovative LED lighting driver chip RM900X series, and further promoted market development and sales based on achieving better performance in 2015. In addition to vigorously expanding high-quality customers in South China, it has further expanded its business in East China and has occupied a large market share and become a supplier to several well-known manufacturers.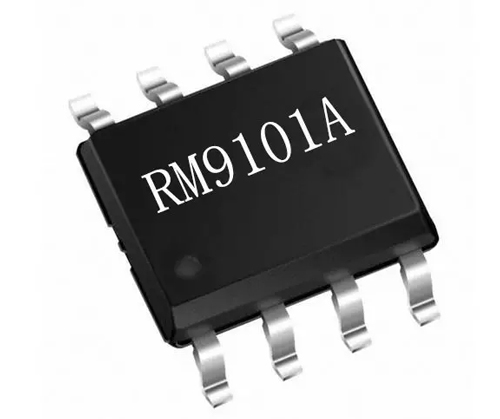 Among them, RM9101A low THD constant power linear IC This product was successfully completed in March 2015 and successfully launched into the market.
Ya Chengwei said that many lamps are currently a problem in CE certification, especially in the CE certification, the harmonic requirements are within 15%, and multi-segment linear IC chips are also difficult to achieve.
The RM9101A adopts a unique patented technology inside the IC, which makes the total harmonic THD<7%, and meets the requirements of multiple harmonics, making it easier for finished lamps to meet CE certification standards.
In addition, most of the IC's over-temperature regulation points are currently not compatible with the luminaire design. The RM9101A allows customers to customize the over-temperature regulation point of the chip with a simple external setting.
RM9101A Low THD Constant Power Linear IC Since its launch, this product has won unanimous praise from many customers.
Partial customer evaluation
1, RM9101A THD<7% CE certification is very easy
2. RM9101A adapts to different over-temperature protection points and is compatible with various application schemes.
3, RM9101A constant input power when the input voltage fluctuates
4. RM9101A has reasonable design, simple structure and reliable performance.
5, RM9101A is easy to mass production, reducing labor costs
6, RM9101A realizes the application of linear IC in medium and high power lamps, which is undoubtedly an innovative technology
Based on RM9101A low THD constant power linear IC has unique technological innovation, market competitiveness is strong, customers generally reflect better, Yachengwei decided to bring this product to "competition" 2016 Gaogong LED Golden Globe Award "Year Innovative Product Award."
About Yachengwei
Shaanxi West Microelectronics Co., Ltd. (abbreviated as Yachengwei), the leader of China's power management IC industry, the new three board innovation layer enterprise (stock code 430552).
Yacheng Micro selects advanced manufacturing technology to design, develop and sell digital analog hybrid integrated circuit products. Products are mainly used in LED lighting, IoT products, smart phones, tablets and TV set-top boxes, network routers and other types of electronic products. Relying on its high conversion efficiency, high reliability, and green energy saving, the end users of Yacheng Micro Products are all over the world.
Yacheng Micro is committed to providing customers with reliable, high quality products. The company implements the strict ISO90001 product quality control process, product reliability test system, after-sales quality assurance system and customer complaint handling process, seeking quality from high standards, seeking quality from the whole process, and seeking quality from rapid iteration.
Yachengwei has a strong R&D team of power management ICs and system design. The team members include senior experts from famous universities and research institutions at home and abroad, as well as many experienced senior engineers. The company has more than 40 national patents in the field of power management. It is an integrated circuit design enterprise recognized by the Ministry of Industry and Information Technology, a high-tech enterprise recognized by the Shaanxi Science and Technology Department, a standing director unit of the Shaanxi Semiconductor Association, and a vice chairman unit of the China Green Lighting Industry Investment Alliance. The company has undertaken and completed a number of national, provincial and municipal research and development tasks. The company is also a joint training base for Xi'an Jiaotong University and Xi'an University of Electronic Science and Technology.
Yachengwei, let excellence become a habit.
Ya Chengwei, the concept of driving power management "core".

HCS-3300: high speed heavy duty coin counter with extended hopper
HCS-3500AH: high speed heavy duty coin counter with motorized hopper, bigger capacity, control the flux, more friendly for big coins and tokens
CS-10S: portable and compact coin counter
Coin Counter,Portable Coin Counter,Coin Counter With Detection,Heavy Duty Coin Counter
Suzhou Ribao Technology Co. Ltd. , https://www.ribaoeurope.com