American sex doll maker RealDoll is combining artificial intelligence (AI) with robots to develop a sex robot that can be customized and communicate emotionally with people.
There are several parts of the new product, which will be launched this year and next. The first is the Harmony AI app, which is expected to be launched on April 15th; the next is the "robot head" system, which will be released at the end of the year; the virtual reality platform will wait until next year.
The price is naturally high, and the robot head is priced at as much as $10,000. In addition to the smart part, the body is very realistic.
Each simulated silicone "RealDoll" sex robot has flexible bones that take about 80 hours from the start of production to the final product. Not only that, but also the sex robot can customize the genitals and replace faces.
In the manufacturing facility of Abyss CreaTIon, San Francisco, there are unfinished silicone grease RealDoll sex dolls, see above. RealDoll is crafted using Hollywood special effects technology and is designed with a special soft silicone to help users improve their quality of life.
Erbis Creative is headquartered in San Marcos, Calif., and has been making sex dolls since 1996, with products in almost every country in the world. RealDoll Sex Dolls are available in 18 female body types and 2 male body types, starting at $6,500. If you want to add other special features, the custom version of the sex doll starts at $12,000.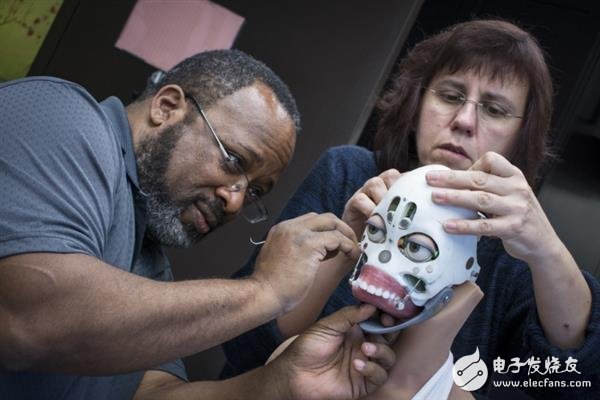 For the robot head that sells for up to $10,000, the company's CEO, Matt McMullen, said:
We are developing the Harmony AI system, hoping to create a new "relationship layer" between users and the RealDoll sex dolls they buy. Many of our clients rely on their own imagination to set and interact with the dolls.
With the Harmony AI artificial intelligence system, RealDoll sex dolls will build their own personality characteristics, and users do not need to rely on their own imagination. Users can communicate and communicate with these sex dolls, and over time, artificial intelligence will continue to learn through these interactions, and establish an emotional relationship with the user.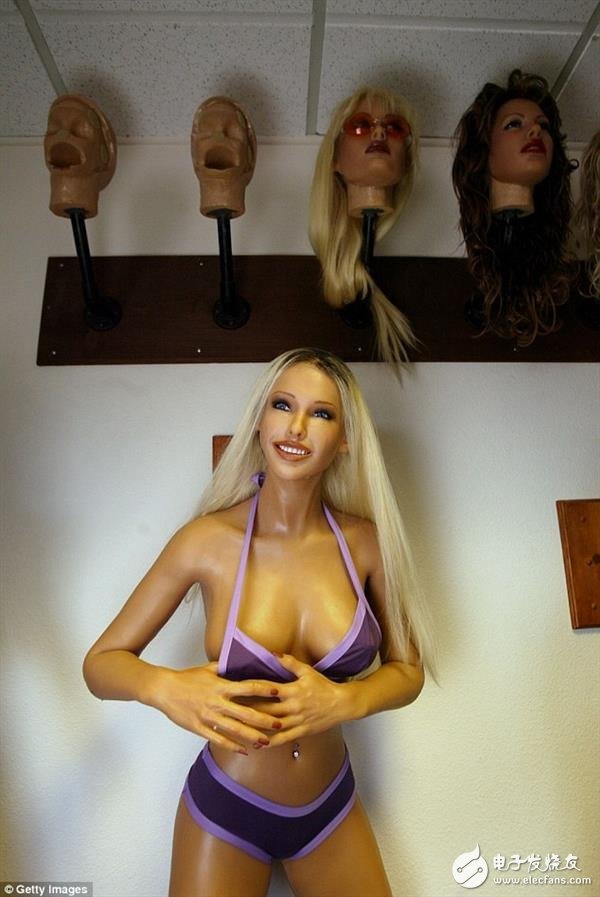 From an anatomical point of view, every sex doll is perfect. Moreover, all parts of the body, including the genitals, can be customized to the client's personal preferences. For example, some customers will require sex dolls to have elastic lips, super soft tongue and soft silicone teeth.
McMullen also revealed that the interaction between users and artificial intelligence systems is not limited to sexual topics. The artificial intelligence system allows users to choose different personality traits for sex assistants, such as kindness, sexiness, shyness, innocence, cleverness, etc. Setting will make the sex dolls show different performances.
In the matching Harmony App, users can also pick and change the clothes of sex dolls or directly change the size of the "they". In addition, it is reported that the Harmony system is compatible with stock sex dolls on the market, but the company has not confirmed this news.
On the other hand, RealDoll also deploys a virtual reality component that allows users to "immerse" the Oculus Rift virtual reality head-mounted device in a specific environment, such as sex with a sex doll on the moon. McMullen said:
I think this system and this technology will appeal to certain groups of users, because some people are often difficult to have close relationships with others.
GALOCE Wireless Dynamometers measure inline force and tension in ropes, cables, guy wires and more. Our rugged dynamometers are the preferred choice of public utilities, nuclear facilities, tower erectors, armed services and material handlers throughout the world. It includes the wireless tension link "TENSLINK" which can be considered as the world's shortest head room, lightest and highest accuracy tension link Crane Scale.wireless Dynamometer load cells available 0.5t to 500t with larger capacities available on unrivalled lead times. Load Cell dynamometers, tension, compression and shackles are in stock. Systems and connected instrumentation and a full range of accessories. dynamometer and solutions for international industry are available for many industrial sectors including on & offshore oil and gas, military, entertainment, marine, aerospace, construction, energy and utilities, environmental, metals and mining, packaging and processing, shipping, salvage and transport.
Tension Load Cells,Wireless Tension Links,Hand Held Dynamometer,Wireless Tension Load Cell,load cell dynamometers
Xi'an Gavin Electronic Technology Co., Ltd , https://www.galoce-meas.com