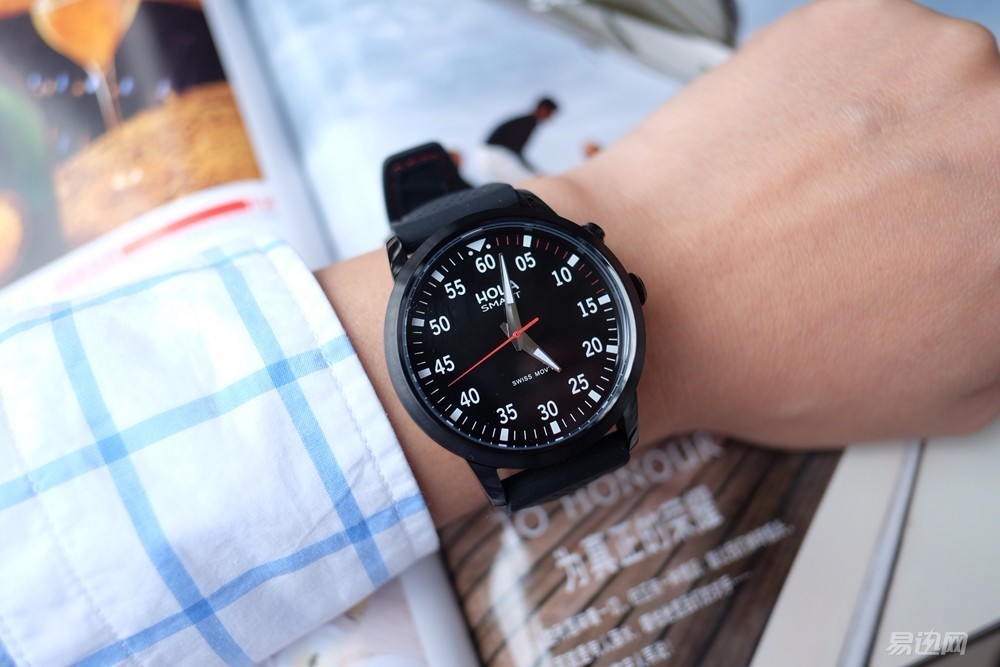 When it comes to smart watches, I believe that most impressions are like the kind of Apple Watch Watch dial using a touch screen design, but this article will introduce the HolaSmart X1, it is unique. The HolaSmart X1 is a smart sports watch released by Euler. It is more interesting that it has a traditional pointer design, and it also has intelligent monitoring and reminding functions. For those who have long been accustomed to wearing analog mechanical watches or quartz watches, the HolaSmart X1 may be more attractive to them than the smart dial on the touchscreen dial.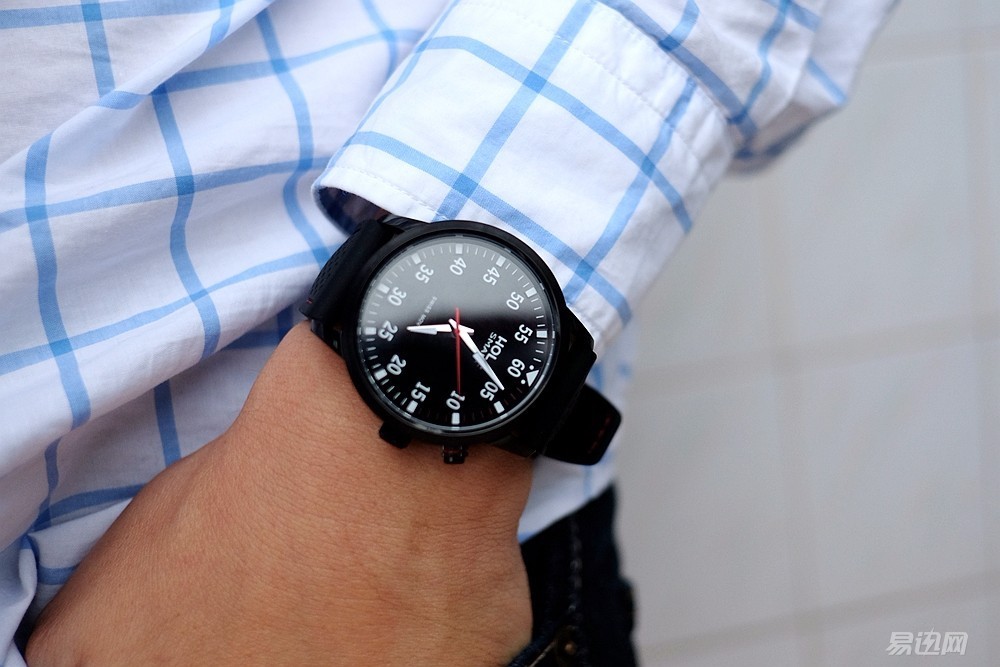 The HolaSmart X1 is packaged in a black, rectangular carton. The accessories include a charger and user guide. Let's take a quick look at its design. HolaSmart X1 is currently only a black version, using a round dial design, the diameter of the dial is 42mm, black dial with white hands and numbers, giving a cool and capable masculinity, so it is more suitable for men to wear.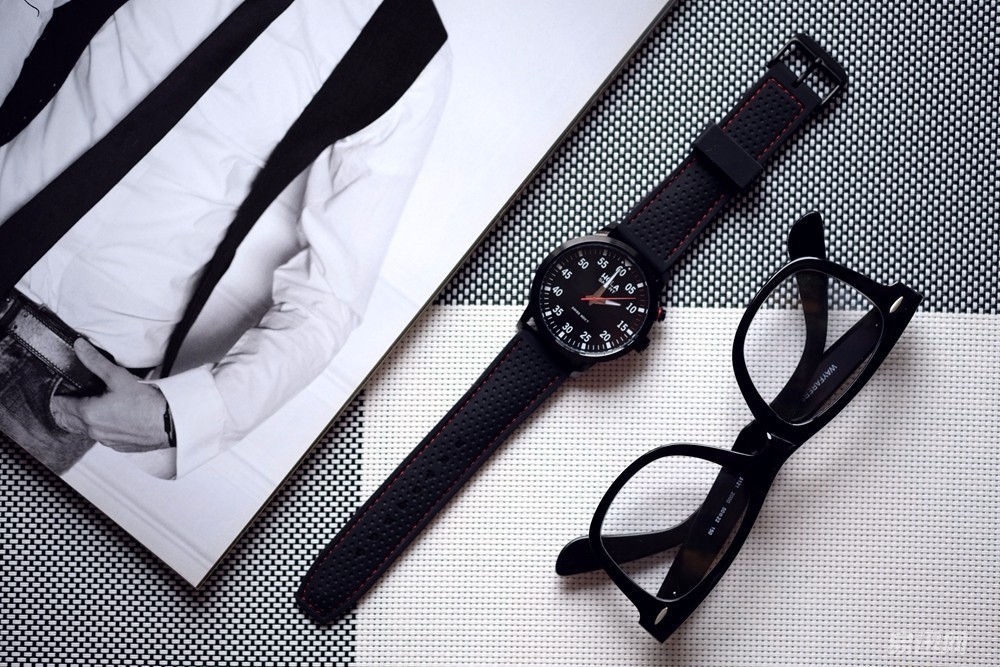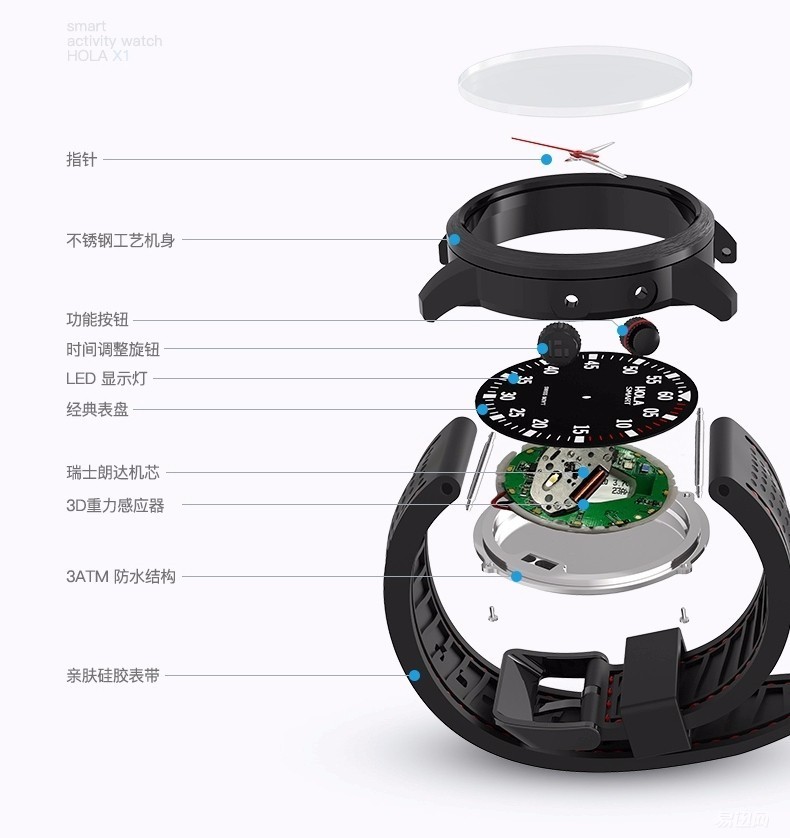 Although there is currently no information available on which material is used for the dial glass of the HolaSmart X1, I personally think that it should be sapphire glass. This material has excellent thermal properties, excellent electrical and dielectric properties, and Chemical corrosion, it has the advantages of high temperature resistance, good heat conduction, high hardness, infrared penetration, good chemical stability, etc. No matter whether it is a knife or a drill, there is no loss of this sapphire glass.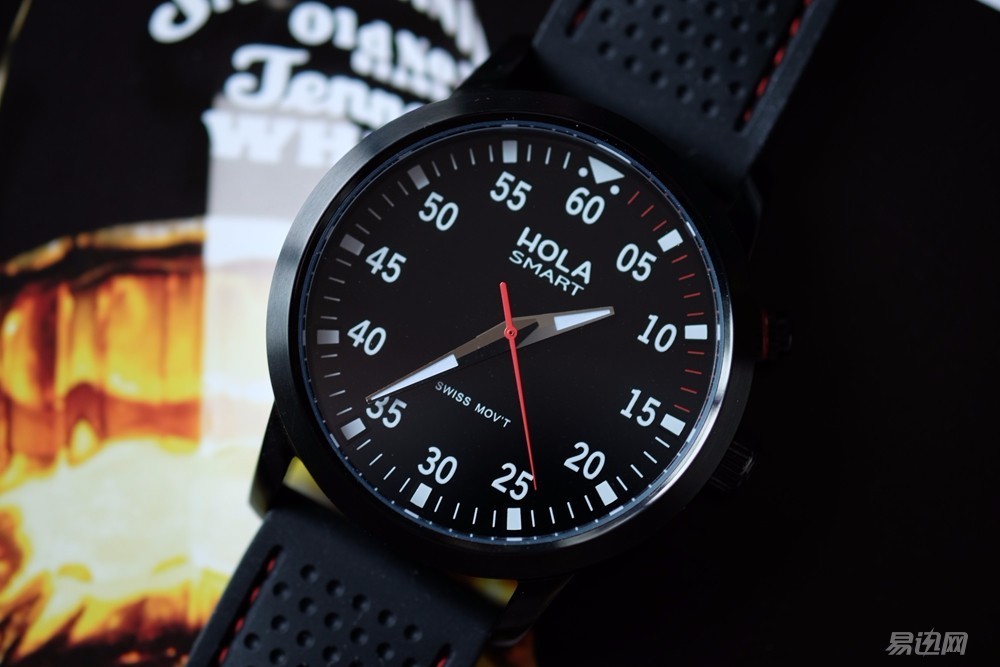 HolaSmart X1's dial case has a stainless steel case. It's still pretty good to look at the work. It's polished and sleek, and it doesn't have the slightest touch.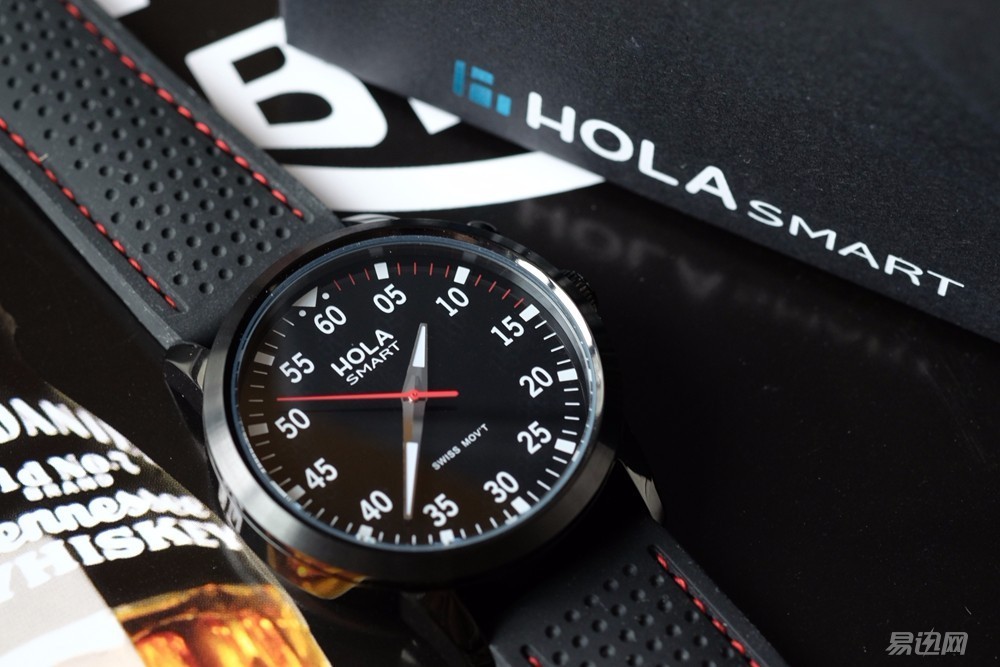 The bottom shell of HolaSmart X1 is also made of stainless steel. In addition to the ID number of the watch, the bottom shell has two metal contacts. These two metal contacts are used for charging. It is worth mentioning that the HolaSmart X1 is an independent dual-power management design. The time display part uses the Rhonda quartz clock movement from Switzerland's second largest movement manufacturer. It can be used with a SONY SR616SW movement battery. For up to 3 years, the intelligent motion module uses a 90mAh polymer lithium battery, which can bring up to 30 days of battery life, enough for everyday use.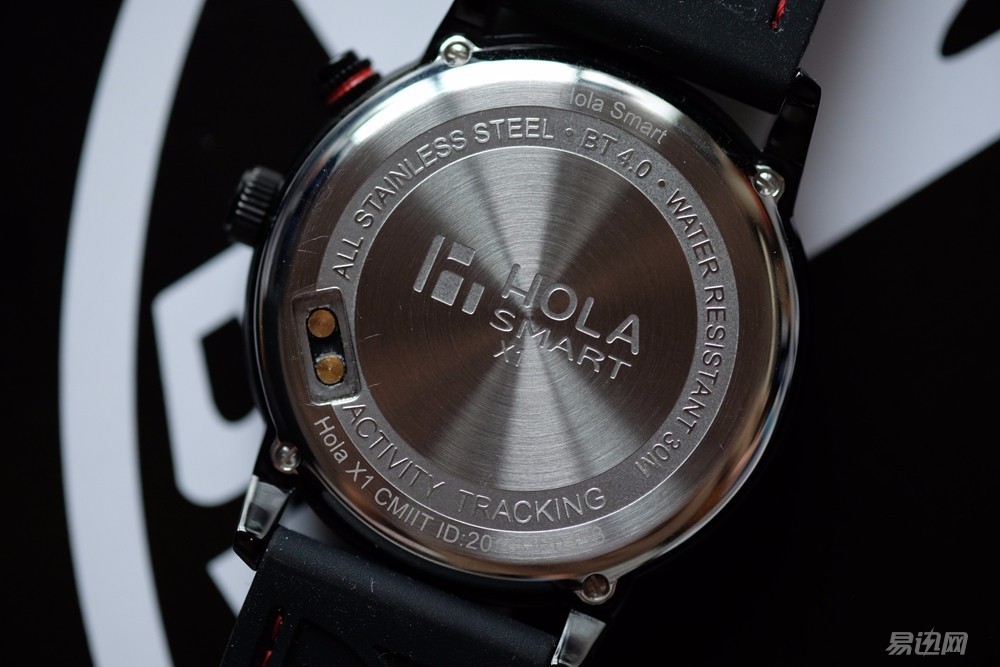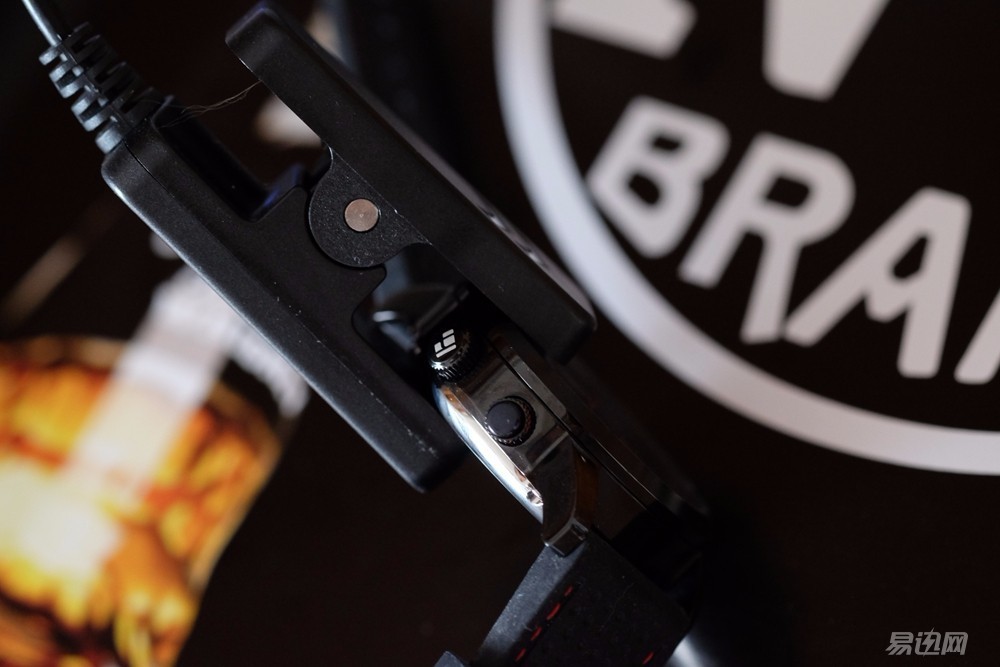 From the side, the HolaSmart X1 is somewhat thick, its thickness is 12.5mm, and the weight of the table is 100g. That's why I said it is more suitable for men.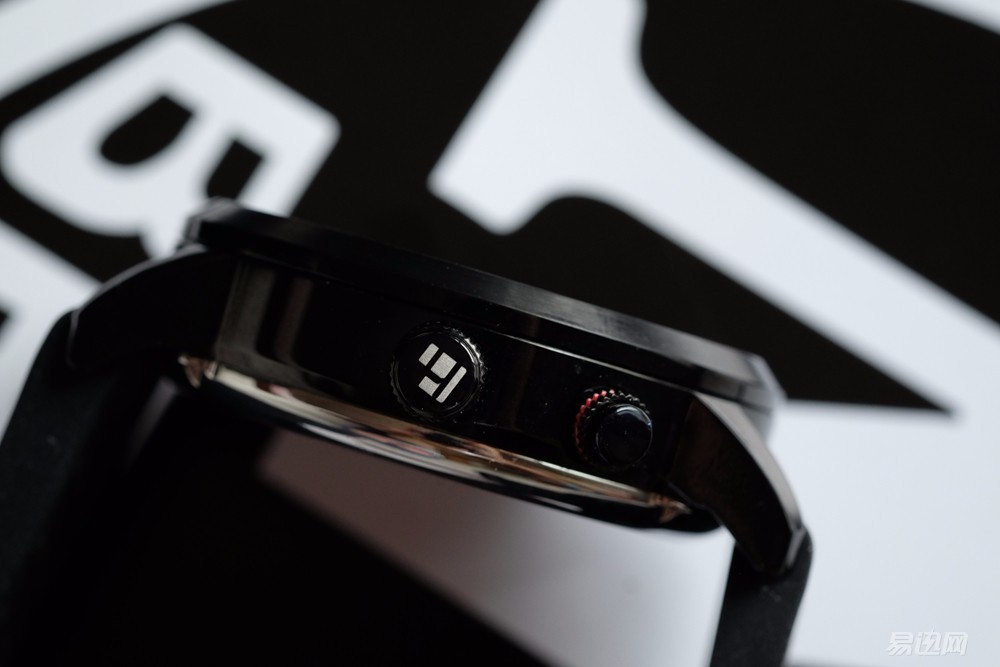 There is a button and a knob on the left side of the dial, and a function key with a red circle. When the binding, the LED Marquee on the dial lights up, press this button to confirm the binding; when the call and SMS remind, press This button can stop the reminder. Next to the function keys is the time adjustment knob, which is the same as our traditional watches. As for whether the HolaSmart X1 time is accurate, we can rest assured that the quality of the Rhonda quartz quartz movement from Switzerland's second-largest movement manufacturer can be assured, like the camel, plum blossom, harps, etc. Omega and other high-end brands of quartz watches also choose Ronda.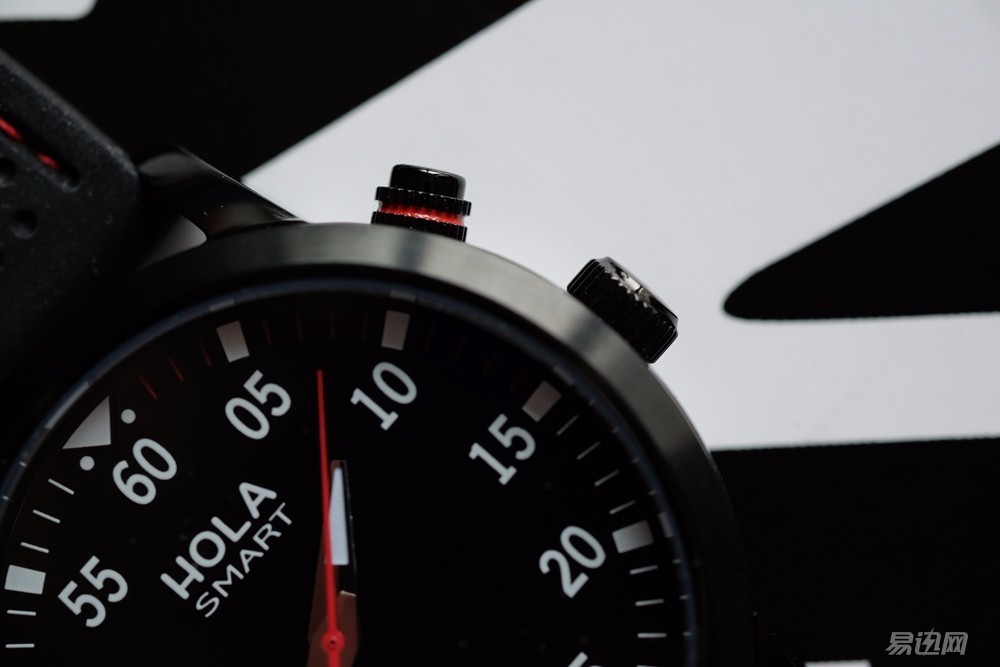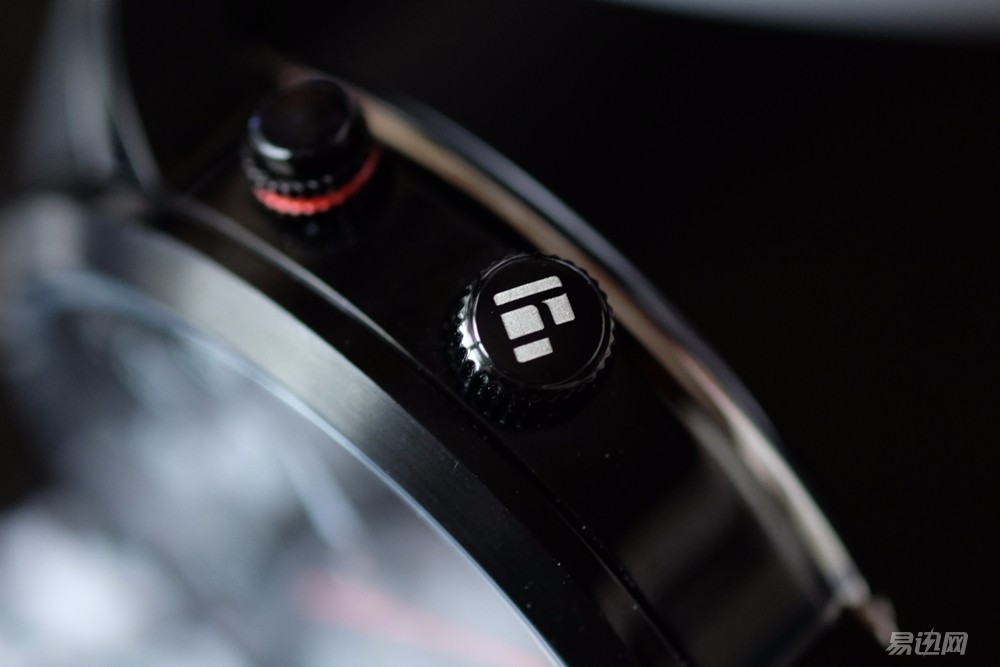 The HolaSmart X1's strap is made of skin-friendly silicone material, but unfortunately it does not support strap replacement. There are many pits on the surface of the strap, and solid red lines on the edges of the straps are used to embellish them, so that they don't look too monotonous, but also echo with the red circled function key and the red second hand. On the inner surface of the strap, there are many grooves. The main purpose is to improve the wearing comfort and make the perspiration and breathability better. But bluntly, I personally feel that it is not very comfortable to wear, it is easy to appear tight marks, loose some watches and easy to shake. In this regard, the manufacturers still need to make improvements.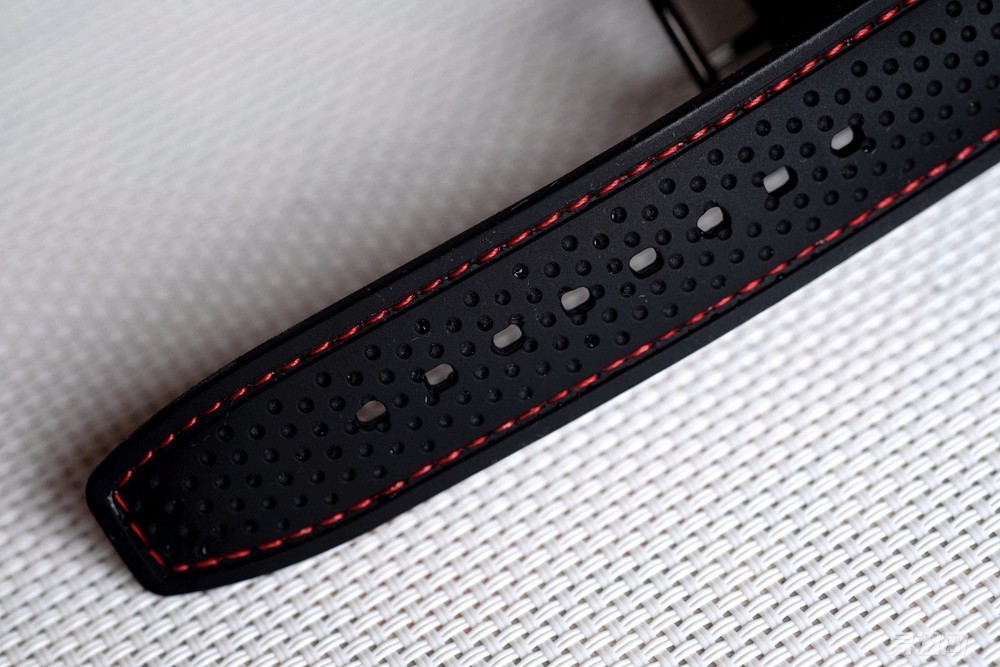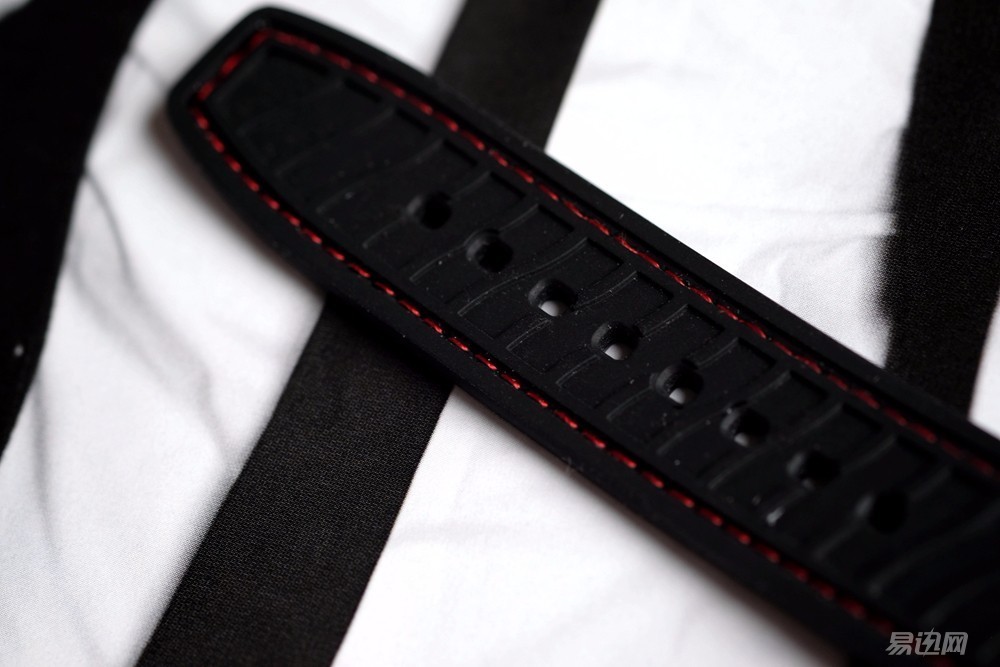 The HolaSmart X1 has a number of adjustment holes on the strap that can be adjusted in the range of about 165 to 215mm, making it suitable for most men. In addition, its clasp is made of metal and is durable.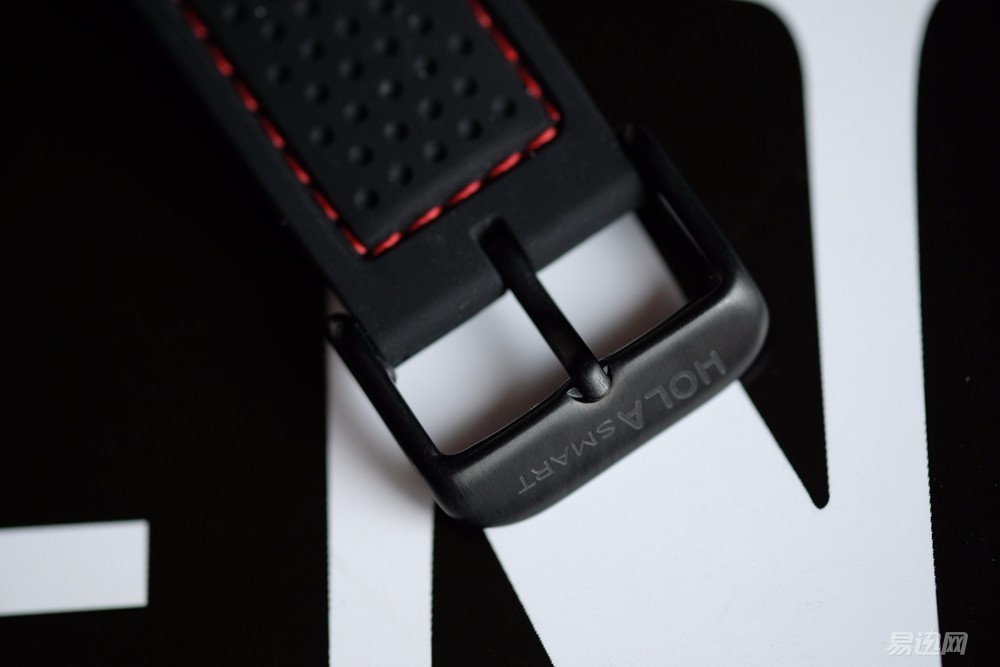 As a smart watch, the HolaSmart X1 incorporates 12 white LED lights on the traditional dial. The LED lights up in different positions. We make some judgments. For example, if the LED lights up at 10, 11 and 12 o'clock, it means that Incoming calls; 12 o'clock, 1 o'clock, and 2 o'clock are all on at the same time, it means that a new message is received; if the LED is blinking at 4 o'clock, it means that there is not much left in the electricity.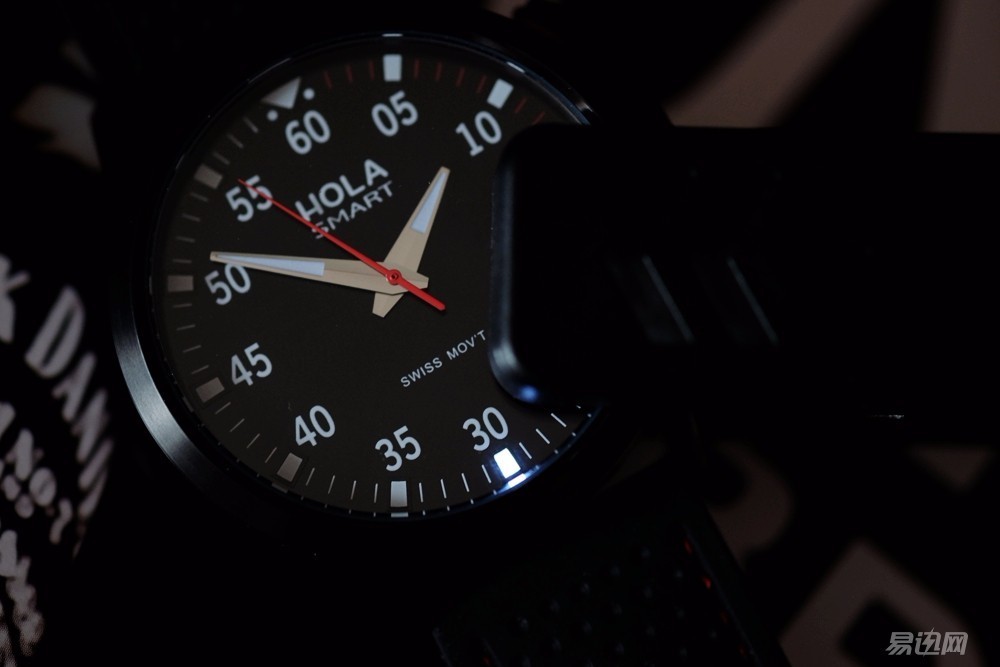 In terms of waterproofing, the HolaSmart X1 performs quite well because it has a 3ATM waterproof structure and is waterproof up to 30 meters, so daily water splashes or rain do not have to worry about. As for whether to bathe or swim with it, it is theoretically possible, but because the manufacturer did not specify it, I would not advocate it.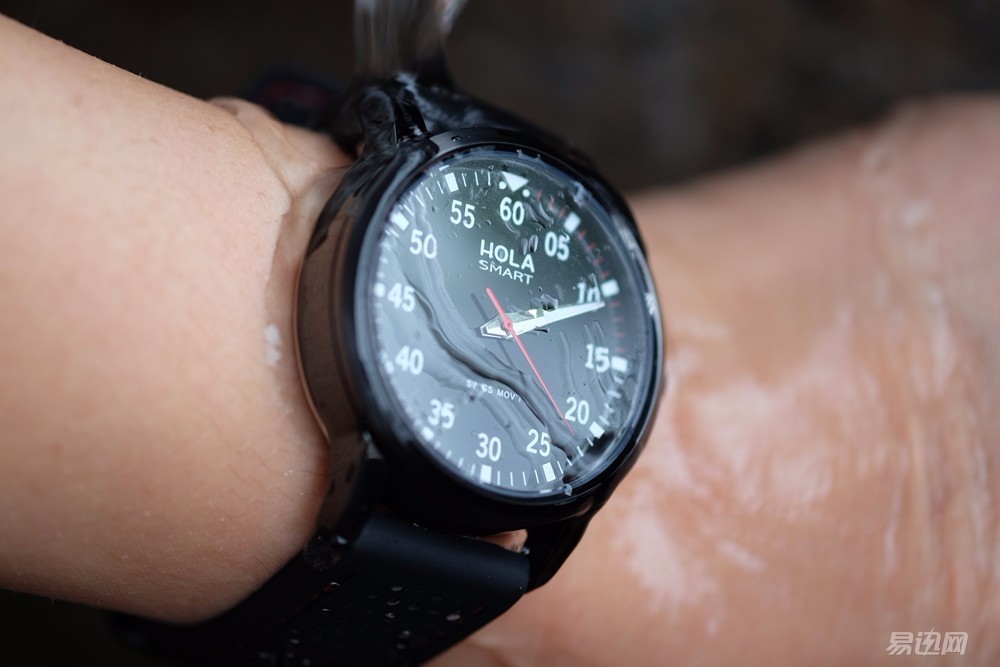 As a smart sports watch designed specifically for men, the HolaSmart X1 is cool and stylish, and it wears well with all kinds of clothing. So what features does it have in smart? Next, let's take a look. First of all, we must first install an app called "Small C" for our mobile devices, and then use the Bluetooth connection for binding operations.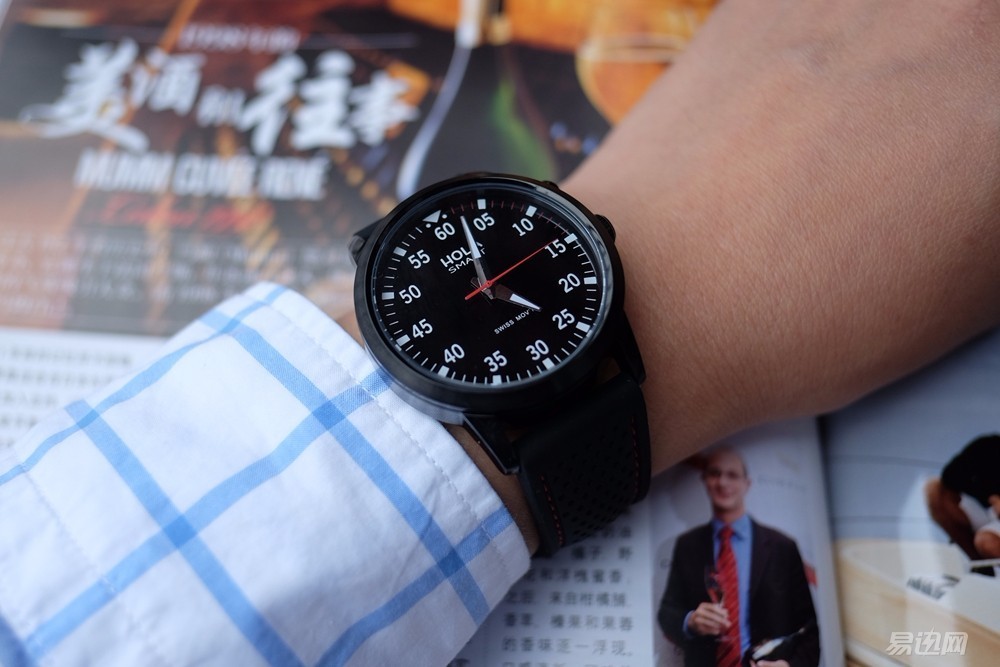 Small C APP interface design is simple and intuitive, the initial operation requires a registered account login, also supports WeChat, Weibo and QQ account login. Into the main interface, all kinds of monitoring information at a glance, including the number of steps, mileage, activities, sedentary times, calories and active time, you can also slide the screen to enter the sleep monitoring interface, the user can understand the light sleep, deep sleep and sleep time specific data . In addition, users can also view historical data and data charts. It can be said that the small C APP is still relatively easy to use.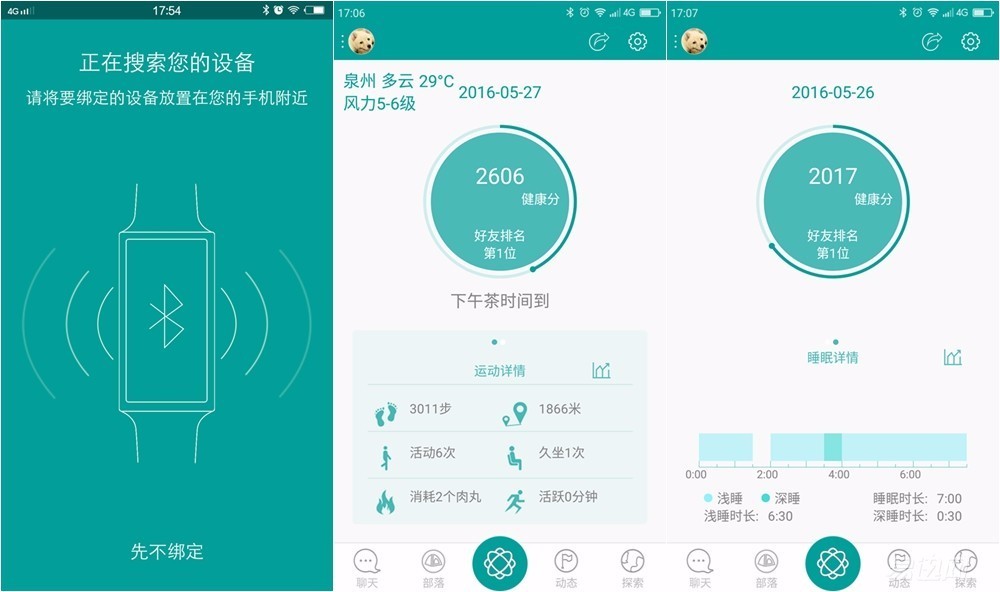 The small C APP also has a lot of setting options, including setting the sports goal, viewing the power, firmware upgrade, remote control camera, various reminders, etc., similar to the function of most of the current smart watches. What I would like to say here is that the vibration feedback of the HolaSmart X1 is still weak. Although it can still be felt on the hands of the HolaSmart, it is still weak compared with the smart watches I have been in contact with before.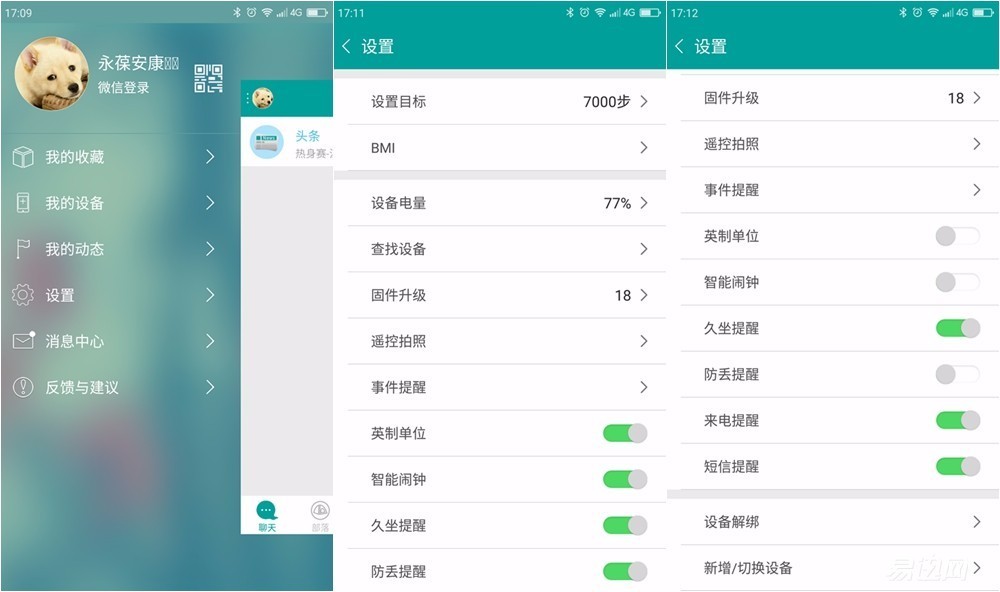 Most of the applications of smart watches now have certain social functions, mainly data sharing and ranking, and these functional small C apps also have, but also include news, news, and appointments, but I personally I don't think it is meaningful.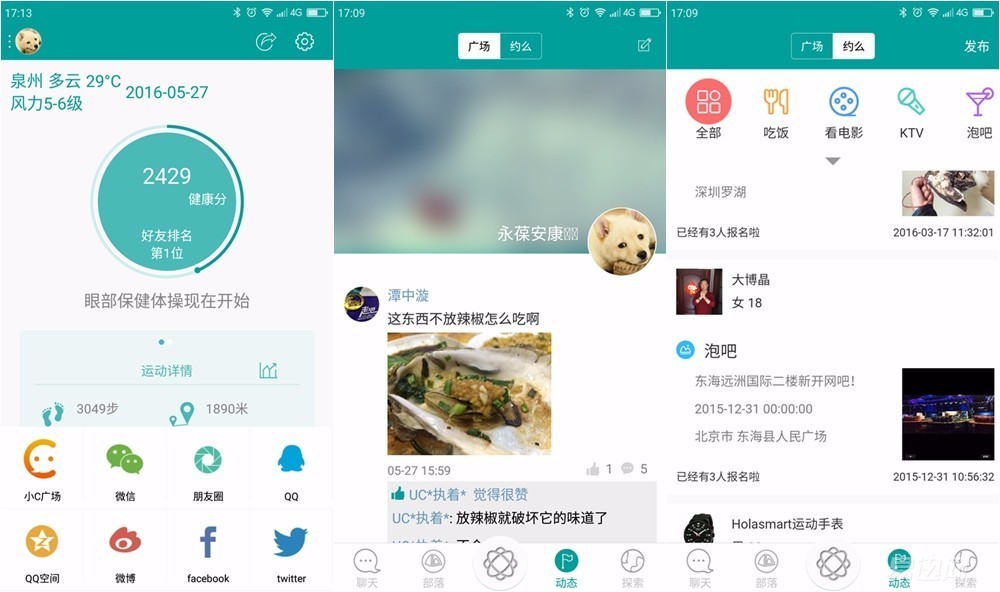 This can be described as the HolaSmart X1 Euler smart sports watch, which is a quartz watch with smart monitoring and reminding function, or it is a smart bracelet with a traditional quartz watch shape, like it traditional and modern. The combined design is still worth praising, allowing consumers to choose one more option. HolaSmart X1's price is also relatively affordable, only 499 yuan, if you still choose the quartz watch or smart bracelet for the end and hesitant, then it may wish to pay attention to it.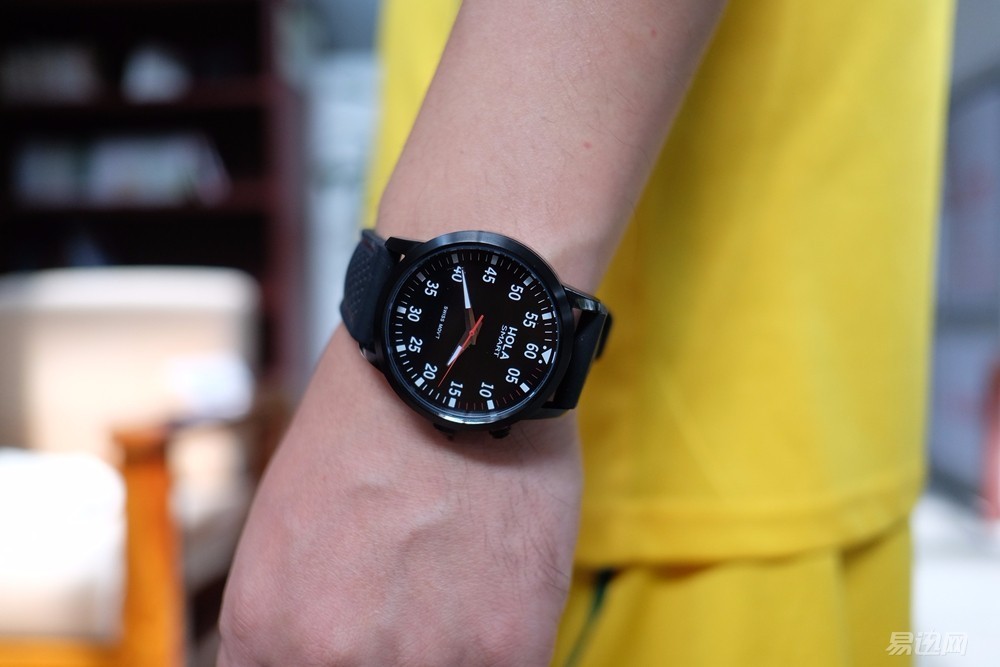 advantage:
1, the appearance of cool fashion, wearing a good effect.
2, APP is simple to use, life time to force.
3, more exquisite workmanship, affordable prices.
insufficient:
1, the dial is thicker and heavier.
2, the strap is worn, not enough comfort.
3, weak vibration feedback.