"IDC predicts that by 2020, the Internet of Things will become an international market worth US$1.46 trillion. NetWork World has teased 17 giants such as Huawei, IBM, Microsoft, Google, Cisco, and GE to compete in the IoT market. As a technology application field, Rongwen is a smart city management integrated service operator, operating a number of smart city projects around the world, with rich experience and competitive application capabilities in vertical fields.
Hundreds of flowers, it is difficult to decide
The Internet of Things is the trend of the times and drives the development of smart cities. Communication technology is one of the ultimate underlying technologies of the Internet of Things, which determines the development of the Internet of Things and smart cities. In addition to the IPv6+Mesh adopted by Rongwen, there are many communication technologies such as LoRa, SigFox, Nwave OnRamp, Weightless-N\P, NB-IoT, etc. Decision-makers in smart city construction, looking at flowers in the fog, it is difficult to decide. "Smart City" has a comprehensive and thorough perception, broadband ubiquitous interconnection, intelligent integration application and people-oriented sustainable innovation. This means that the network's sensitive and sensitive capabilities, maturity, large-scale use and future expansion capabilities will become important factors for decision-makers in smart cities. If you choose correctly, you can bear fruit in the city.
Market miscellaneous, lack of scale application
According to PlumChoice, two-thirds of potential users of IoT devices are always blocked by various reasons. One out of every seven IoT device purchasers returns - more than half of them say they will never buy the brand's products. Engineers can design the perfect product and connect it to the Internet of Things. However, if this product does not communicate well with other products, it is difficult to gain a foothold in the market. Many Internet of Things communication technologies, due to the lack of grounding gas applications, lack of experience, it is difficult to see the results in the market. Rongwen adopts IPv6+Mesh communication technology, and the communication effectiveness and stability have been greatly recognized by the government in global operation projects.
Technology takes root and expands multiple applications
The IPv6+Mesh adopted by Rongwen, with its technological leadership and communication security system, is unique in the application of many IoT communication technologies. At present, IPv6+Mesh has delivered more than 25 million smart city devices, spanning 5 continents and 16 countries, and distributed in more than 500 projects, making it the world's largest and most mature IoT communication technology. Delivered nearly 20 million connections in Florida, Chicago, California, and New York, and over 5 million connections in Australia, New Zealand, Copenhagen, Paris, Canada, the United Kingdom, and China. In addition to the well-known intelligent street lamps, water meters, and electricity meters, other smart city applications are actively expanded on the basis of their networking.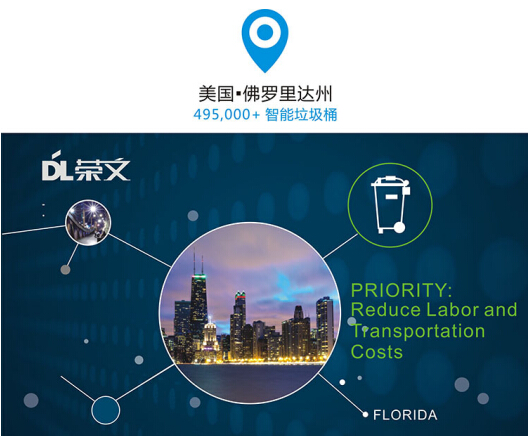 With the Internet of Things communication formed by streetlight networking, Florida deploys smart trash cans in residential areas, parks, streets, etc., and sensors are installed in the barrels to sense the garbage capacity in real time and automatically form lines in a certain area of ​​the garbage that is about to be fully loaded. Notify the sanitation department to collect. It effectively avoids the collection of fixed-line inspections by sanitation personnel in the past, reducing manpower and transportation costs.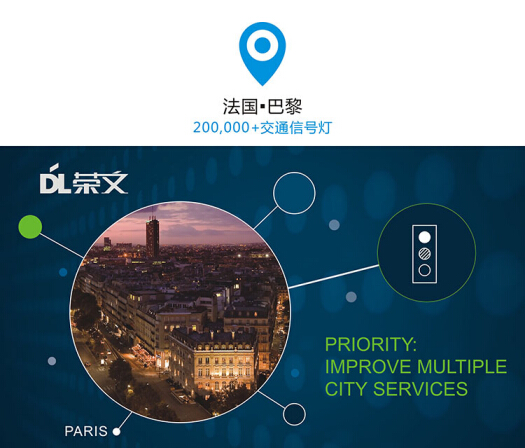 On the basis of the 200,000-inch intelligent street light network, traffic lights are loaded, combined with traffic flow detectors, and intelligent control of signal lights is carried out using IPv6+Mesh IoT communication. Once a traffic accident or congestion occurs in a certain section, the computer will immediately issue a command to re-program the signal lights in the nearby area to give the safest and smooth traffic route and avoid congestion. CCTV will also be on the scene immediately, providing real-time information for staff handling accidents and traffic congestion.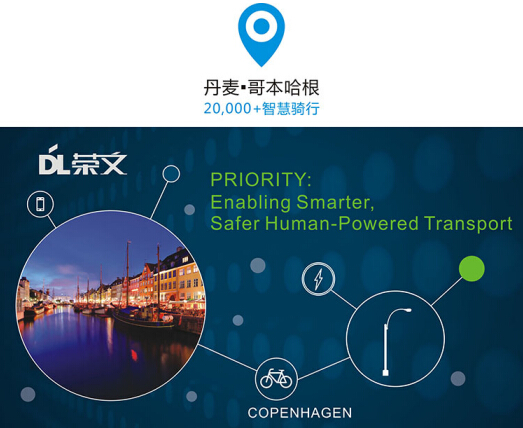 In Copenhagen, nearly half of the 600,000 inhabitants of commuters and travelers rely on bicycles, and this number is rising, making it more important to increase the safety of cycling. IPv6+Mesh IoT Communication Technology The use of an application, based on the intersection of sensor and light control at the intersection, provides additional lighting for riders close to the intersection, making it easier for motor vehicles to avoid. At the same time, the use of intelligent traffic signals such as bicycle "green wave" system can help cyclists avoid red traffic lights and inform them of the safest or fastest route to their destination.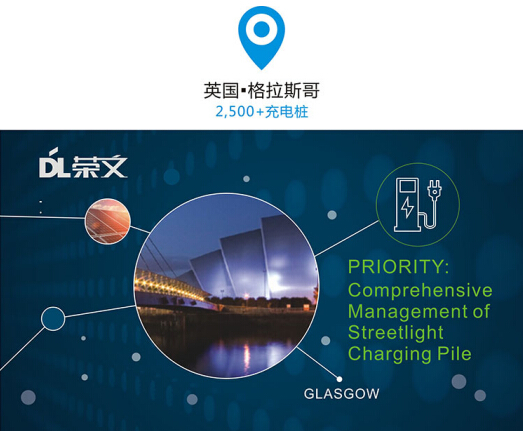 Glasgow is integrating multiple urban services on a common platform and collecting new data to help improve the lives of urban citizens. With the convenience of IoT communication and street lamp power supply for streetlight networking, charging piles are installed on the street lamps to solve the demand for charging. This kind of charging device attached to the street light pole can effectively avoid the problems of difficult land use in the big city and difficult installation of circuit facilities, and is easier to implement than the independent charging pile facility. At the same time, IPv6+Mesh IoT communication is used to effectively manage the charging pile charging service and charging parking space.
Rongwen expands its application experience with smart cities in overseas markets, and leverages the technological advancement of IPv6+Mesh IoT communication and the mature reliability of effective communication, and actively embraces other related superior technologies to create a smart city management integrated service quality provider to help China's wisdom. Urban Construction.
B&R Power Panel PP35 touch screen panel
Power Panel PP45 touch screen panel for B&R HMI repair
B&R Automation Power Panel PP65 touch panel screen
Power Panel PP100 HMI touch panel screen
Power Panel PP200 touch screen glass for BR automation repair
touch screen for Power Panel PP300 touch panel repair
B&R automation Panel PP400 touch screen panel
Power Panel PP400 embedded touch screen membrane
touch panel for Power Panel C70 touch screen repair
Membrane switch for B&R Power Panel PP65
Keyboard membrane for Power Panel PP100 repair
Power Panel PP200 membrane keypad repair
membrane keyboard for Power Panel PP300 repair
B&R automation Panel PP400 membrane keyboard
Power Panel PP400 embedded membrane keypad repair
keypad for Power Panel C70 membrane switch repair
BR PP15 membrane keyboard switch keypad.
PHARMA FLEX touch screen panel glass repair
METTLER TOLEDO touch screen panel repair
GARVENS HMI touch screen panel glass
HMI Touch Panel Repair,Touch Membrane Repair,Membrane Keyboard Repair,Touch Screen Repair
GUANGZHOU VICPAS TOUCH TECHNOLOGY CO.,LTD , https://www.touchsuppliers.com