Recently, the Science and Technology Department of Shaanxi Province compiled the "Implementation Plan for Major Technological Innovation Projects in Shaanxi Province Manufacturing Industry" and the technical roadmap for key industries to accelerate the transformation and upgrading of manufacturing in Shaanxi Province.
Promote the industrial chain to the middle and high-end Shaanxi Province to depict the industrial technology roadmap
According to the plan, by 2020, Shaanxi Province will establish 10 new manufacturing industry-university-research cooperation R&D institutions in the fields of high-end CNC machine tools, industrial robots, additive manufacturing, laser manufacturing, new energy vehicles, and aero engines. Technology Transfer Center, to overcome 100 key manufacturing technologies of the manufacturing industry, build 10 intelligent manufacturing demonstration workshops using domestic intelligent CNC equipment, promote the application of 5,000 sets of intelligent CNC equipment in Shaanxi, and configure more than 100 domestic CNC systems with independent intellectual property rights. The domestic intelligent CNC equipment, the construction of three sets of CNC "cloud service" platform system, promote the further optimization of the product structure of the equipment manufacturing industry in Shaanxi Province, and form a group of industrial groups with independent intellectual property rights and strong competitiveness.
To this end, Shaanxi Province has formulated a series of safeguard measures such as implementing major technological special projects for manufacturing, constructing a public R&D platform for manufacturing "Shaanxi Manufacturing 2025", and compiling a technical roadmap for industrial development: implementing major technological projects in manufacturing and launching a batch of Major scientific and technological projects and projects, to overcome key core technologies in related fields, to make the overall technology of superior equipment manufacturing in Shaanxi Province close to or reach the international advanced level; establish a new research and development platform for school-enterprise cooperation of "four main bodies and one united", and explore to establish a world-class level High-end laboratories, state-level enterprise technology centers, industrial technology alliances and innovation centers, build a "public manufacturing research and development platform for manufacturing in Shaanxi 2025"; market-oriented, clear development goals of high-end CNC machine tools and industrial robots in our province, Industry development technology roadmap; encourage and promote the establishment of distinctive technological innovation strategic alliances, relying on large-scale enterprises in the province to set up "equipment intelligence creation space" to achieve rapid industrialization of innovation results; encourage key industry technology leaders to form interdisciplinary R&D team, transformation In the province of key core components of the additive manufacturing, aircraft engine parts manufacturing processes and equipment, and other R & D accumulation, increase self-sufficiency in manufacturing technology in Shaanxi Province.
At the same time, Shaanxi Province will also contribute to the "China Made 2025" contribution to the "Made in China 2025" by establishing technology transfer centers in key manufacturing areas, implementing smart manufacturing application demonstration projects, and deepening international cooperation in manufacturing.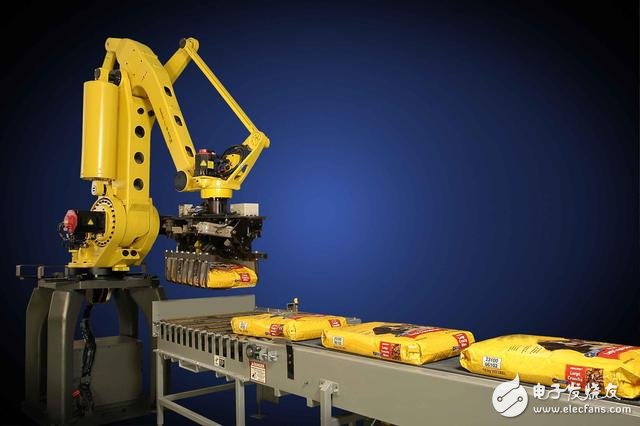 Favorable Response from Private Sector to Escalate Momentum for Lithium-ion Battery Applications
Though the growth of the lithium-ion battery market is significantly stimulated by the governments of numerous countries, the private sector will follow the lead and push the bars of the industry. Volkswagen, a German automaker, announced its vision to electrify all its car models by the year 2030. Chinese automakers - Yutong and BYD - are actively involved in deploying electric bus in Latin America and Europe. For example, in June 2019, BYD Co. Ltd announced the deployment of 183 units of Pure Electric Buses to Chile.
With electric vehicles becoming the benchmark for the automotive industry, automakers following the traditional suit of fossil-based vehicles are seen entering into partnerships with lithium-ion battery manufacturers. For instance, in June 2019, LG Chem Ltd. formed a joint venture with Geely Automobile Holdings Ltd. for manufacturing lithium-ion batteries for EVs in China. Production of lithium-ion batteries is expected to begin in 2021, with 10 GWH of annual capacity.
Since the conceptualization of electric cars, the performance of Chinese EV automakers and favorable regulatory norms reflected a strong position of China in the global electric vehicle market. However, this lead has gone beyond the entire product, and moved towards the lithium-ion battery landscape as well. Currently, China accounts for ~ 60% of the total Asia Pacific lithium-ion battery market. The effect of EVs peeping into the automotive industry has also influenced the mature German lithium-ion battery market.
In November 2018, the German government announced support worth US$ 1.12 billion for bringing in innovation into lithium-ion manufacturing firms. With an innovative-driven approach and established automotive players, Germany is likely to remain an attractive region as far as investment is concerned.
Solar System Batteries,Solar Panel Battery Cost,Enphase Battery Cost,Solar Battery Storage Price
Shenzhen Sunbeam New Energy Co., Ltd , https://www.sunbeambattery.com