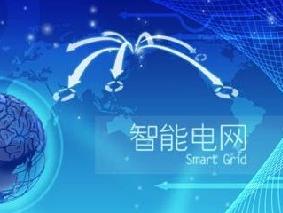 Recently, Sifang Stock Company's 2013 annual report showed that operating income was 3052.5501 million yuan, an increase of 29.97% year-on-year; net profit attributable to shareholders of listed companies was 370.5033 million yuan, a year-on-year increase of 25.76%, and basic earnings per share was 0.92 yuan. At the same time, the company plans to send 2.75 yuan (taxes included) for every 10 shares to all shareholders.
The annual report shows that the revenue of various products of Sifang Stock has increased at different levels. Among them, power transmission and protection products are the main source of income for the company, sales revenue increased by about 20% year-on-year; distribution network automation increased by 191% year-on-year, power electronics business increased by 96% year-on-year; power plant automation grew steadily by 15%, rail transit automation sales Revenue was stable year-on-year.
Looking forward to 2014, Sifang believes that the UHV AC/DC, distribution network and automation, distributed generation, and distribution network energy-saving markets in the smart grid-related areas are expected to increase in volume. The company has an absolute advantage in UHV secondary protection. The distribution network business also developed rapidly in 2013 and achieved a great breakthrough. The new round of high business cycle of UHV and distribution automation will also drive the company's performance in the grid business to continue to grow. Some industry sources stated that Sifang is one of the leaders in China's power automation industry and maintains industry leadership in power plant automation, substation automation and distribution automation. With the gradual deepening of smart grid construction, the company will continue to benefit.
Haitong Securities Analysts Niu Pin pointed out that in order to achieve sustainable growth, Sifang's shares have expanded into industrial automation, power electronics, and new energy industries in recent years. These industries have large demand. The company's technology is good and the base is small. The future will be the growth of the company. Highlights. The company is in transition and conservatively expects the growth rate of the company will slow down from previous years. It is expected that the growth rate of net profit attributable to owners of the parent company during 2014-2016 will be 20.40%, 20.78%, and 22.41%, respectively, and earnings per share will be 1.10 yuan, 1.33 yuan, and 1.62 yuan, respectively. The company's reasonable valuation is 2014-15- 20x P/E, reasonable valuation range is 16.50-22.00. The company's technical strength is relatively strong, and the industrial automation field has a large market for expansion. The company can achieve sustained growth and maintain a "buy" investment rating.
European Series Extension Sockets
Wall Electrical Outlet,Multi Plug Wall Socket,England Outlet Adapter,Wall Mounted Multi Socket
Heikki Technology Co., Ltd. , https://www.heikkipower.com