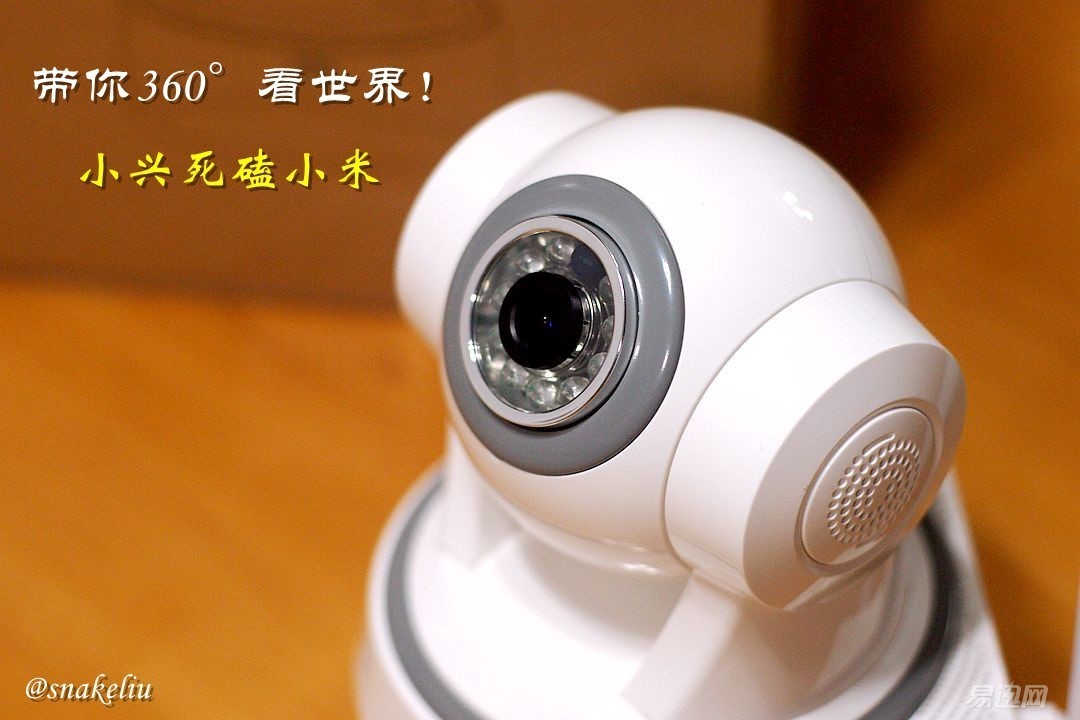 The smart camera starts from Xiao Mi's small ant camera. People working outside can see the situation at home through the Internet at any time, especially if you have someone at home who you care about! ! One such camera is particularly important, but the small ant camera can't see much more than the wide-angle camera. The emergence of ZTE's Xiao Xing has made up for such a gap. It has a 360° pan and tilt head, and the tracking function of moving objects allows you to see more exciting!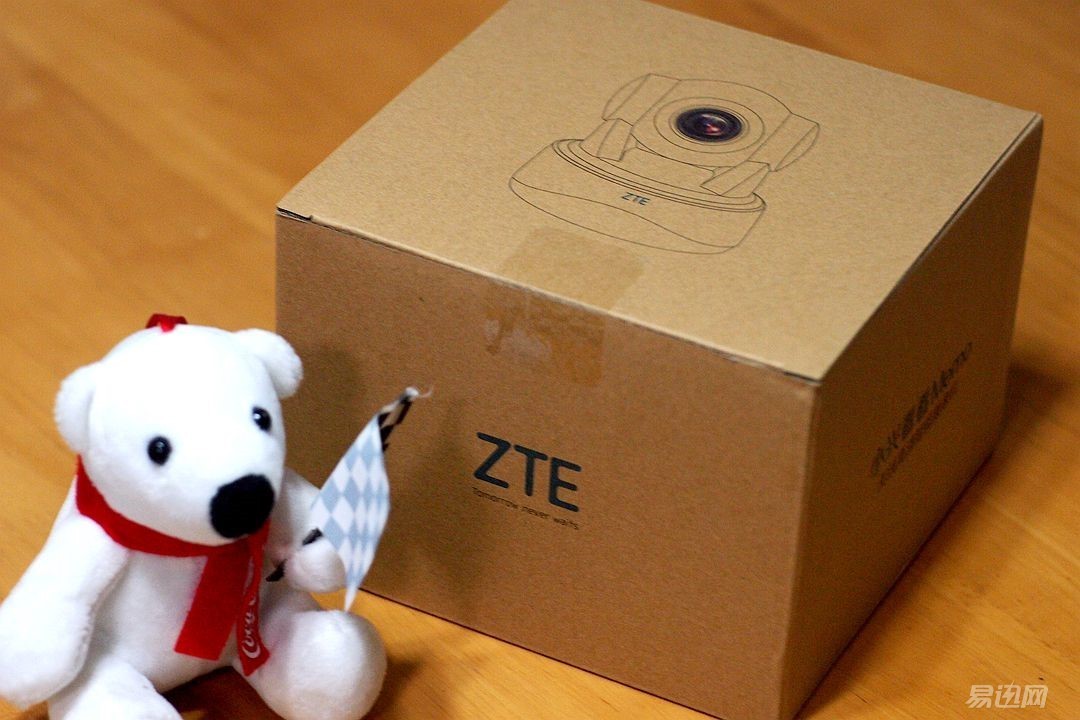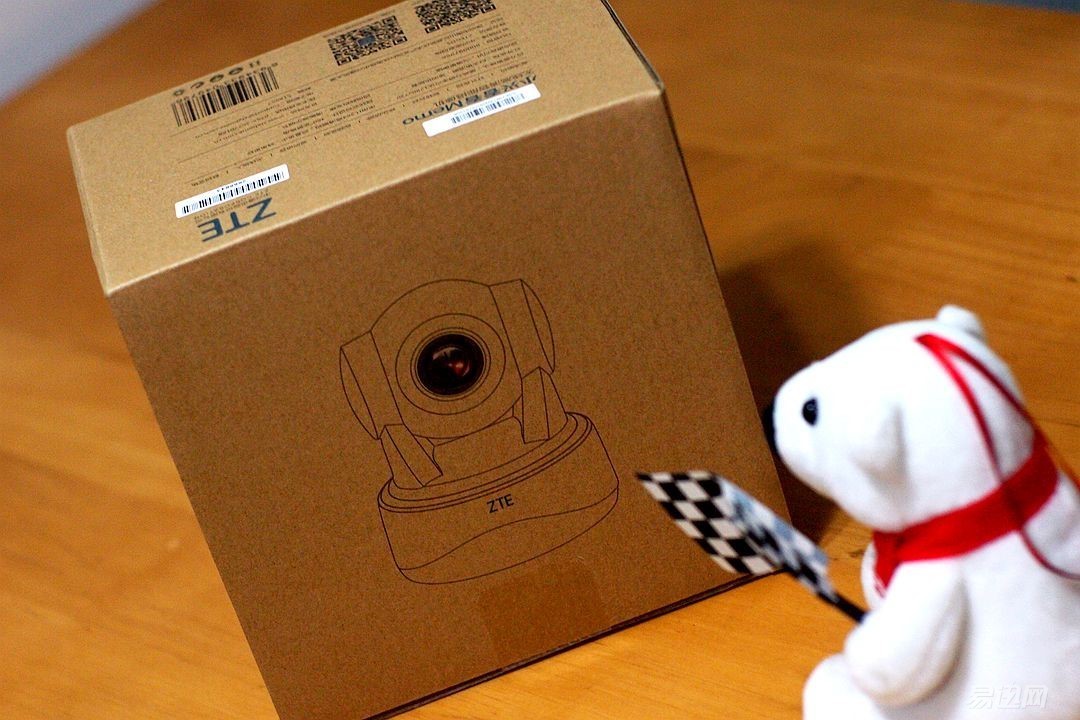 Xiaoxing's outer packaging still uses kraft paper packaging, which is strong and low-key. The big ZTE logo shows his authentic pedigree. Xiaoxing's outline drawing is also printed on top of the package so that you can see what kind of product you are looking at.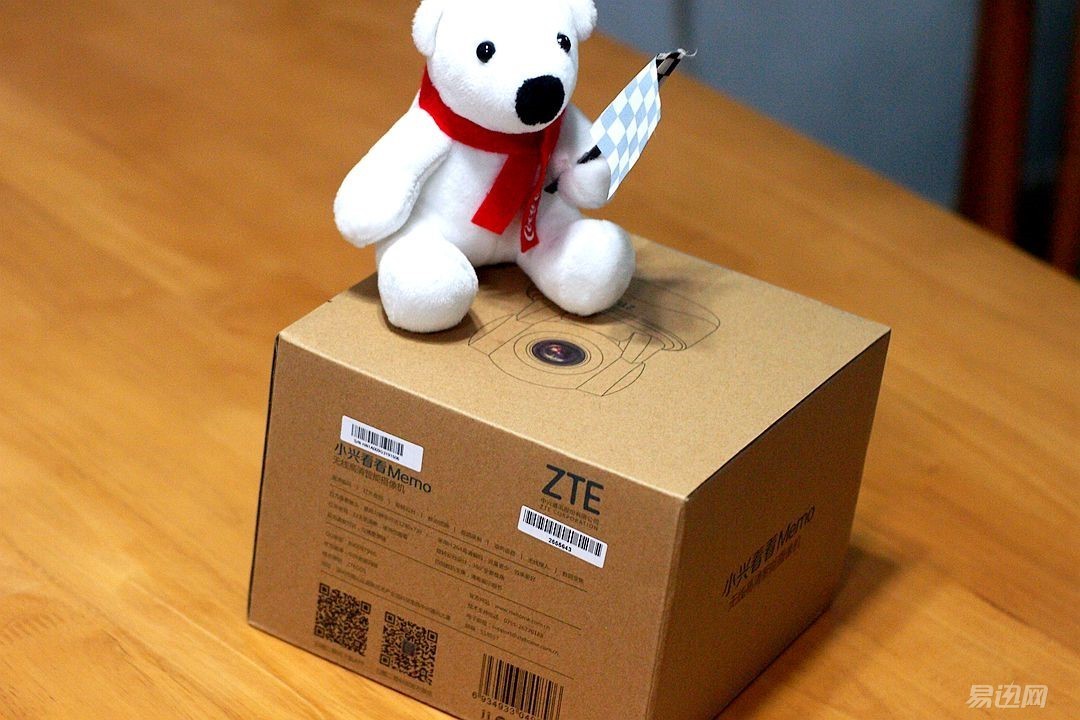 The product description on the back of the product is also clearly stated: 720P HD, infrared night vision, rotary head, motion monitoring, two-way conversations, wireless connectivity, and more.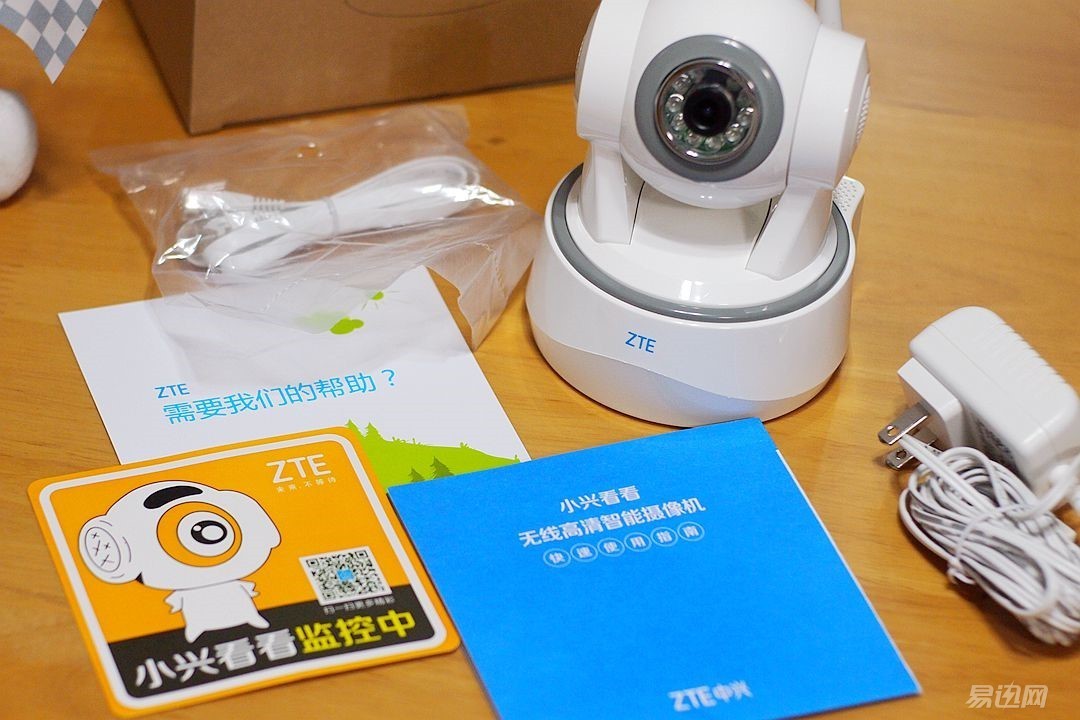 Open the package and take out all the accessories and the host, you can see the standard version of the ZTE Xiaoxing to see that in addition to the instruction certificate, the power supply and network cable does not come standard with a fixed bracket and fixing screws. However, a kawaii monitoring sticker is provided.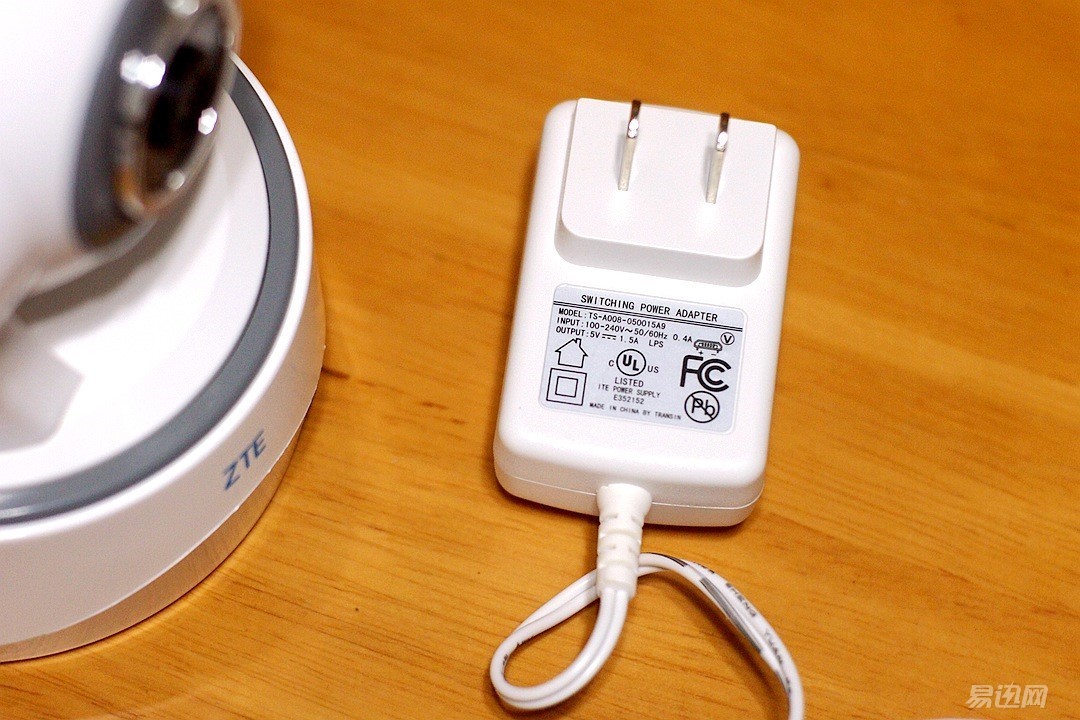 The standard power adapter is also relatively compact and reliable, 5V 1.5A can guarantee the stability and security of Xiaoxing's long working hours. Up to 3 meters of power cord is also convenient for users to install to the ideal position of protection.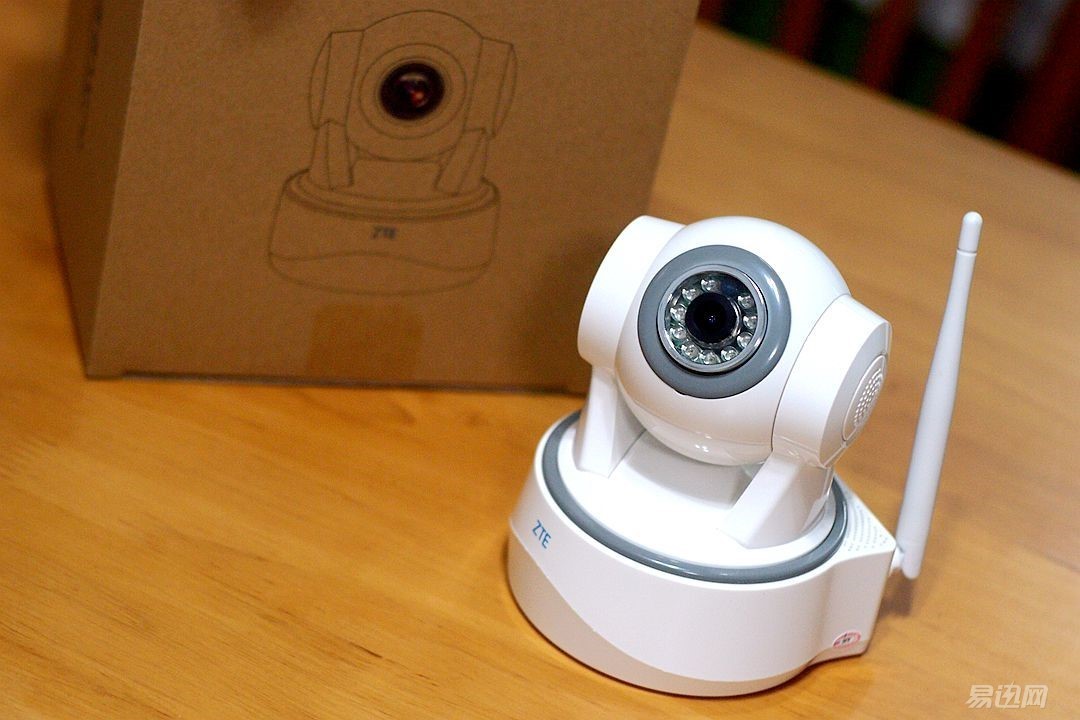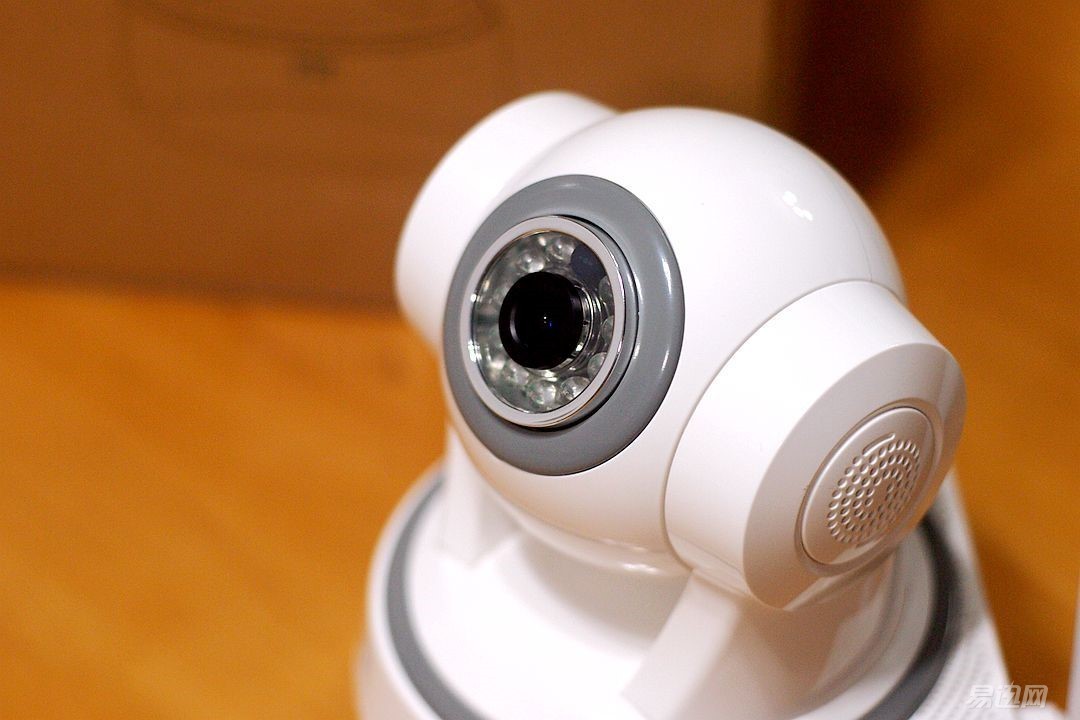 Xiao Xing's big eyes are like a smart robot. Compared to the general smart camera without pan-tilt, it is really a lot bigger!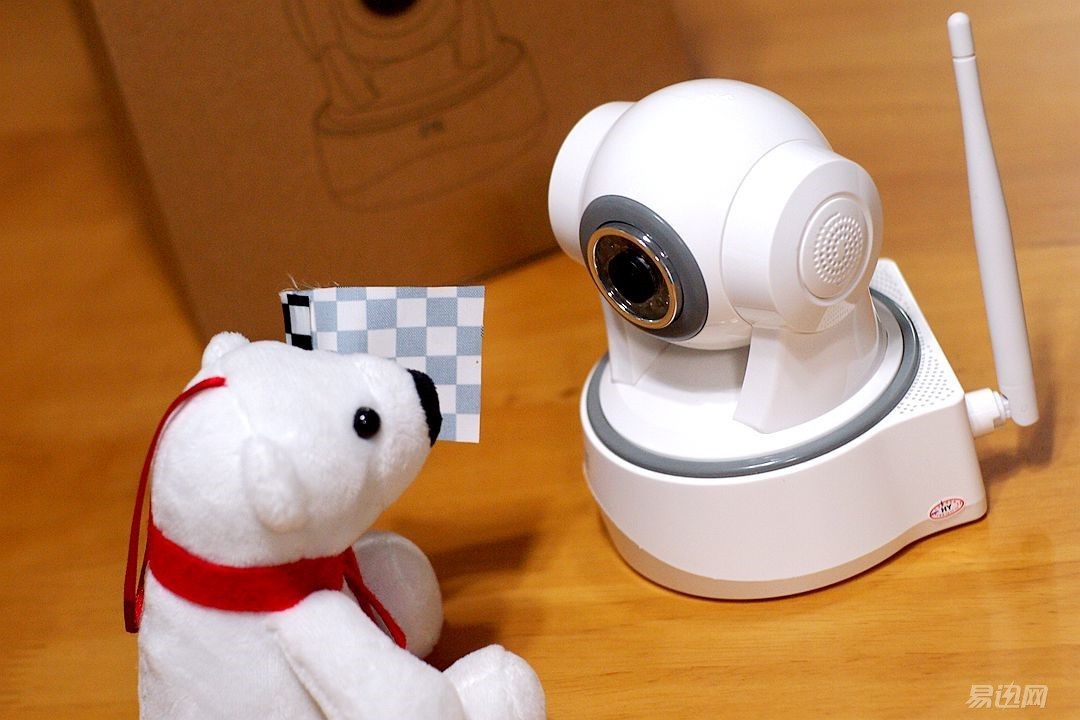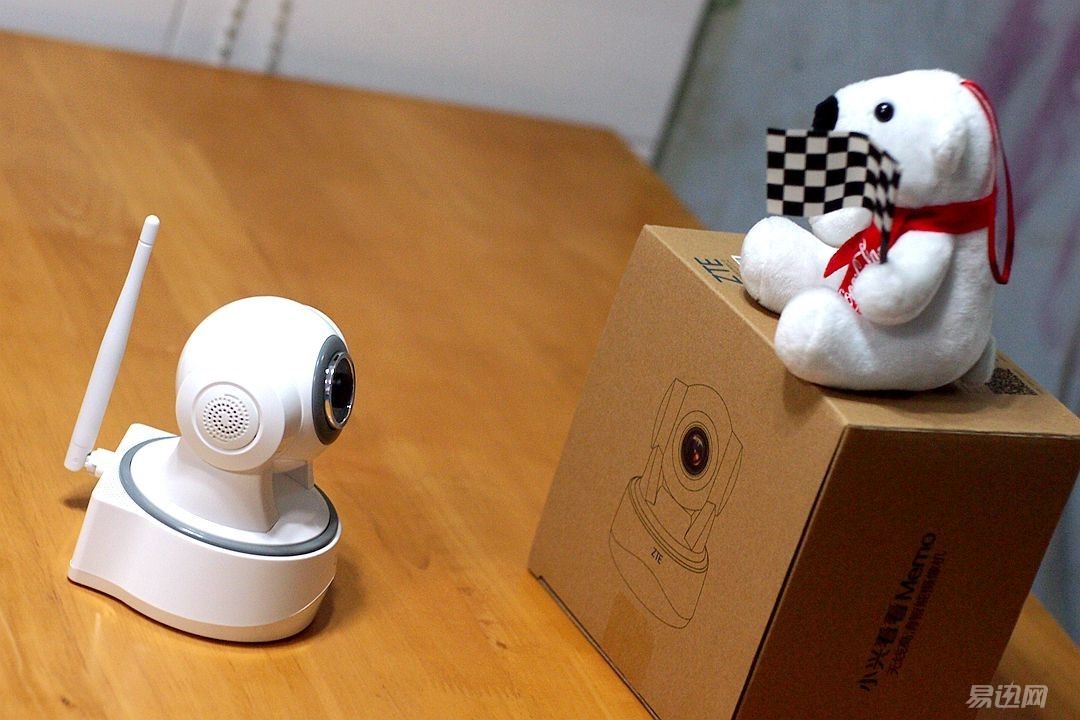 Let Xiao Xing follow his own bear, always watching if it's a bit like Wali and Eva! I can see you from a 360° full perspective and see where you go! !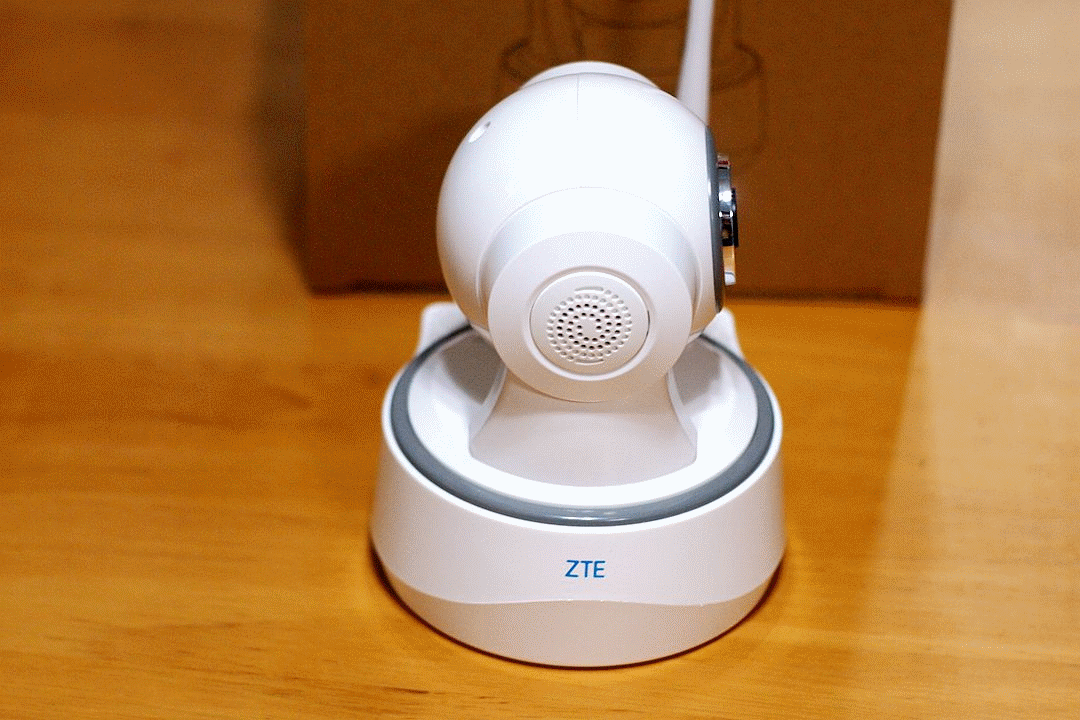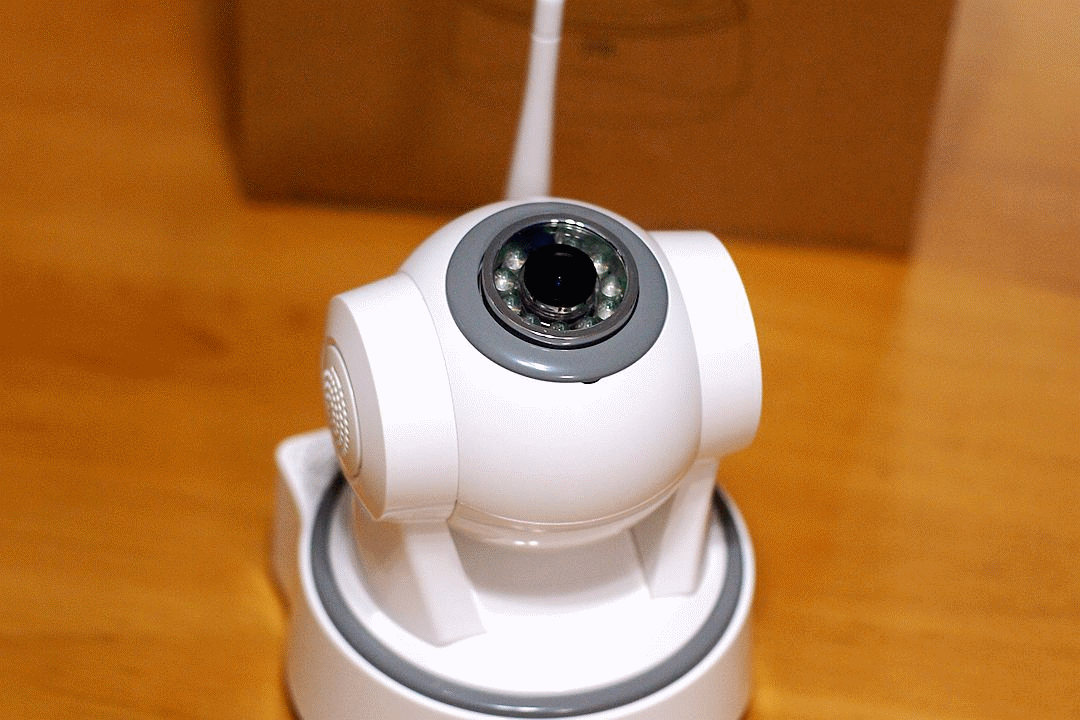 Through these dynamic pictures, we can see that Xiaoxing's PTZ achieved a 360° viewing angle.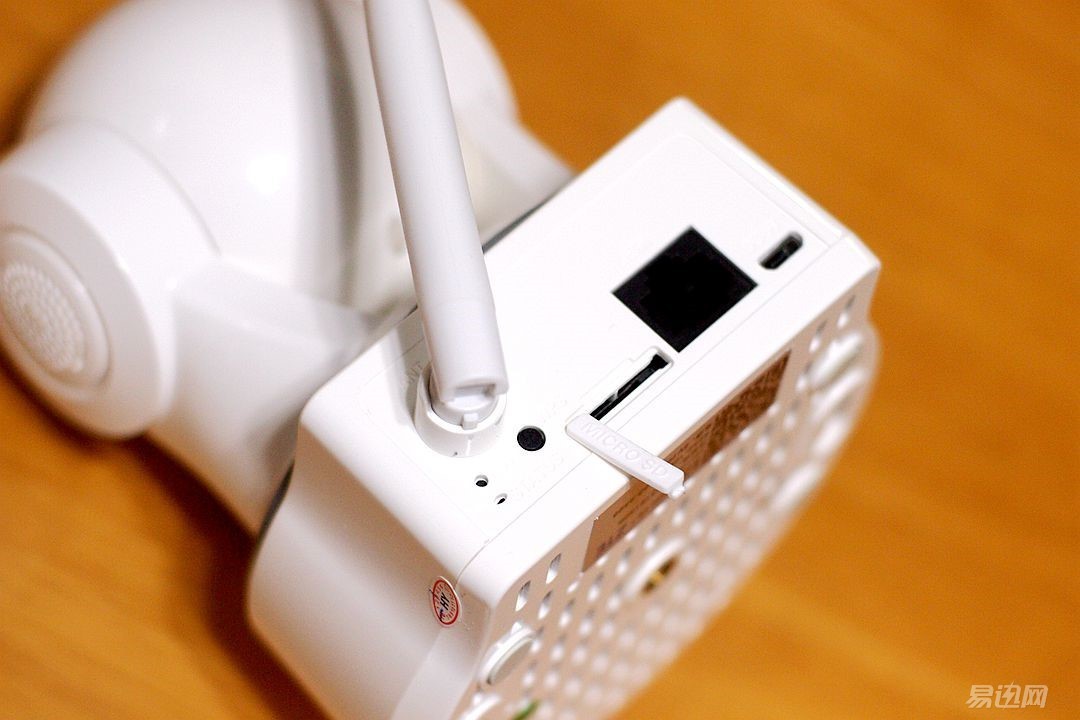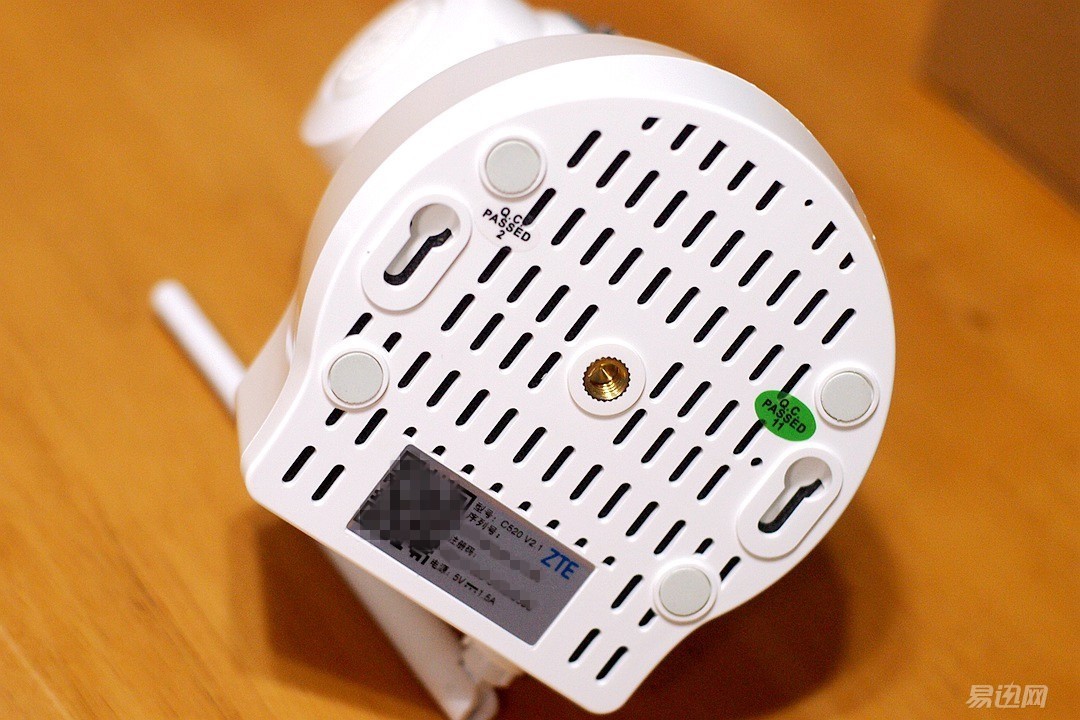 Xiaoxing has a reset hole, indicator, WPS button, MicroSD card slot, network cable input, and Micro USB power connector on the back. In addition, Xiaoxing is also equipped with a 3dBi gain antenna that can be adjusted in multiple angles. The Wifi wireless connection eliminates the shackles of network cable connections. At the bottom of the tripod is also reserved for the tripod and two fixed holes, which can be used for a variety of fixed ways. Other holes are used for heat dissipation.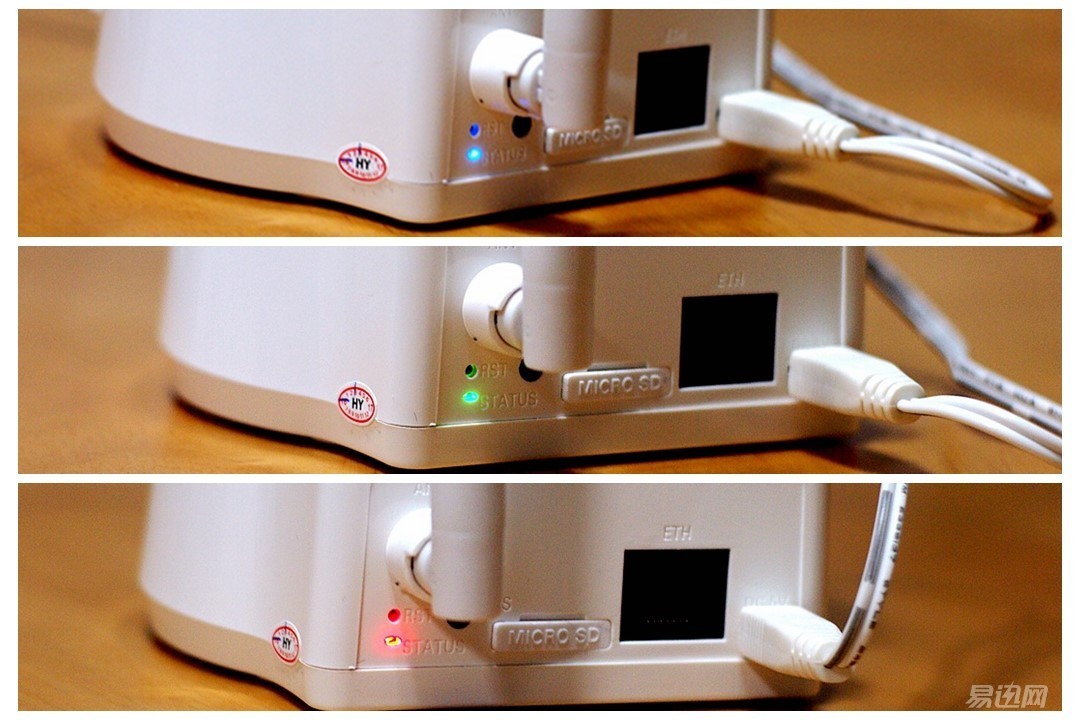 After the power is plugged in, the indicator on the back will flash blue to indicate that the wireless mode can be connected. The green light indicates normal operation and is connected to the network normally. The flashing red light indicates that the firmware is being upgraded!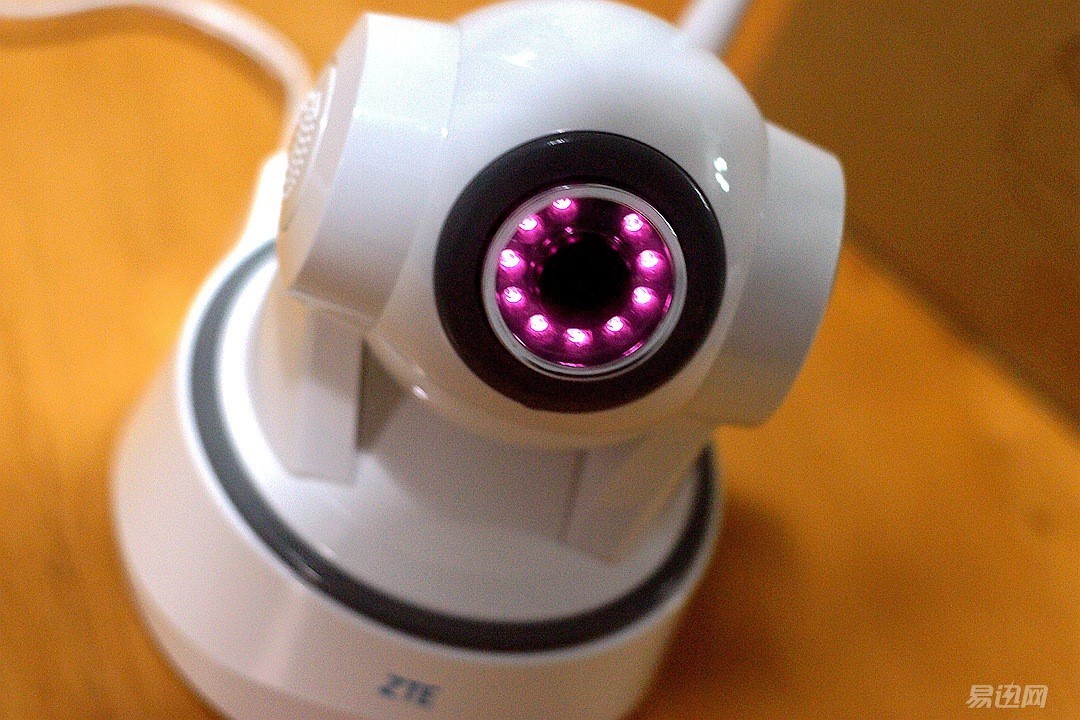 In front of the weak light, you can see that the 10 LED infrared night vision lights will start their work slightly.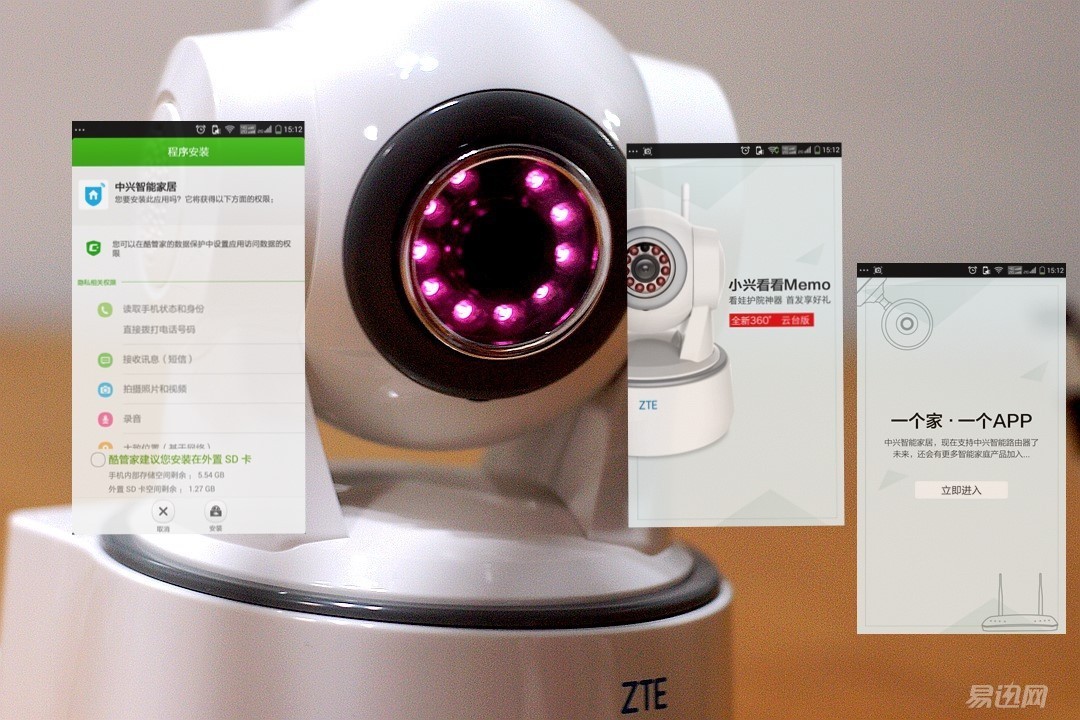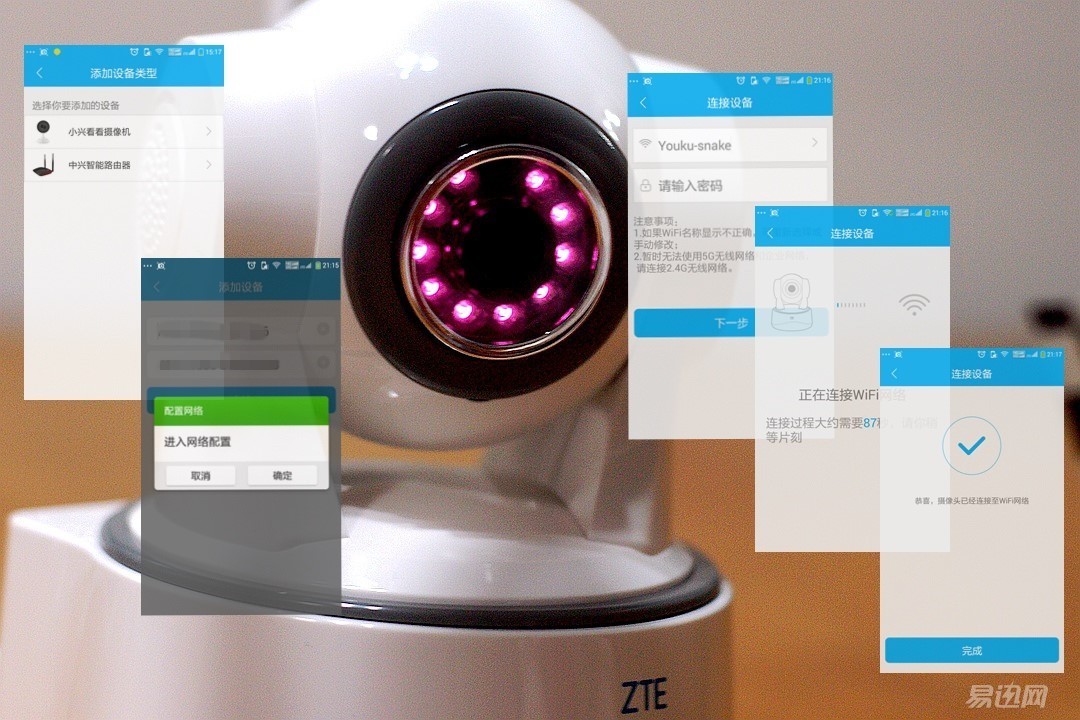 First download the App, register to set up Xiaoxing to connect to the Internet. This process is still relatively simple and the millet camera is not the same. Just Xiao Xing also has more wired connection, the signal is more stable! !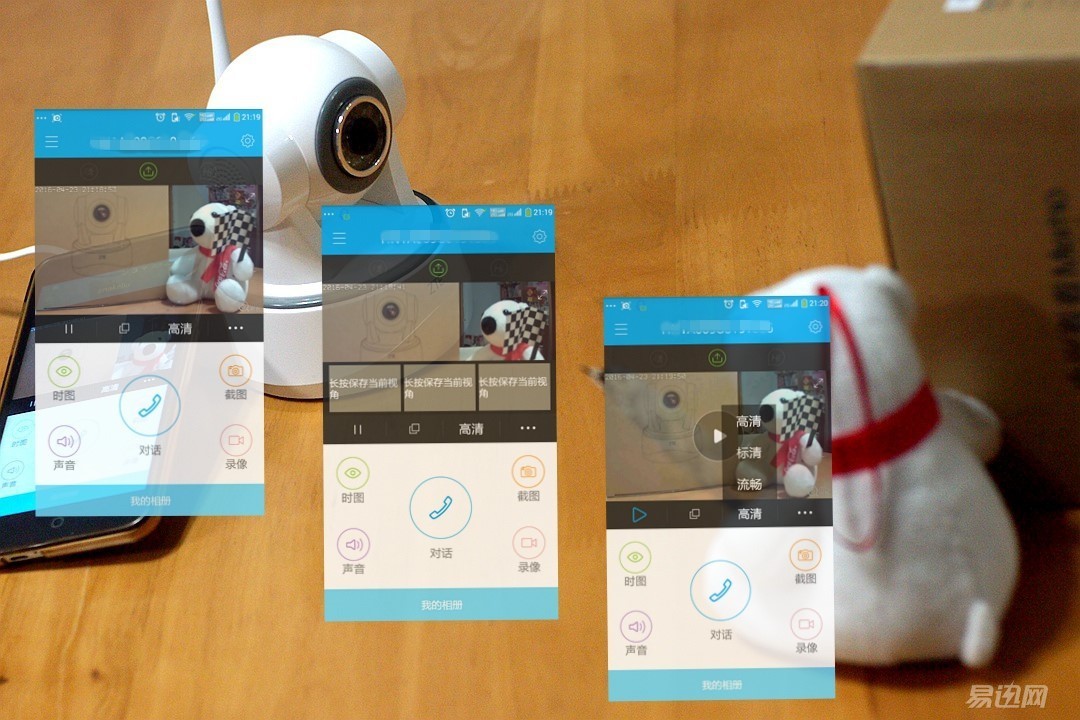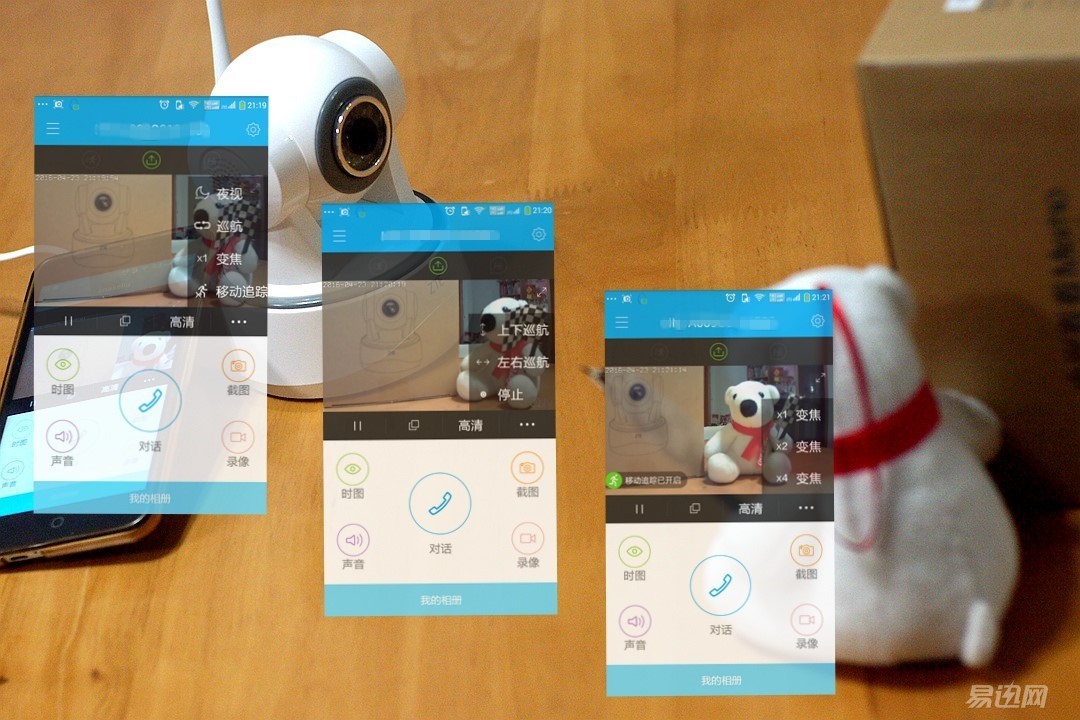 After connecting to Xiaoxing, you can see it on the main interface. You can capture basic functions such as screenshots, videos, dialogues, and mute settings. A small row of icons below the screen can also record three fixed-angle positions, adjust sharpness, night vision effects, patrols, digital zoom, and motion tracking settings. The basic is simple and easy to understand settings, more efficient!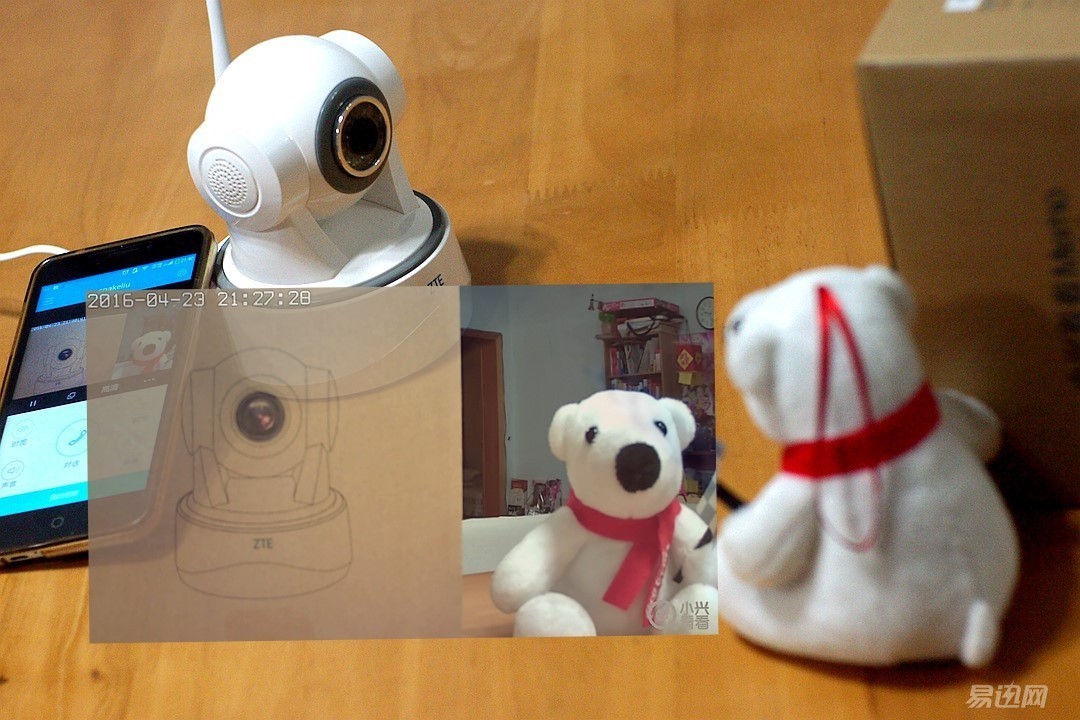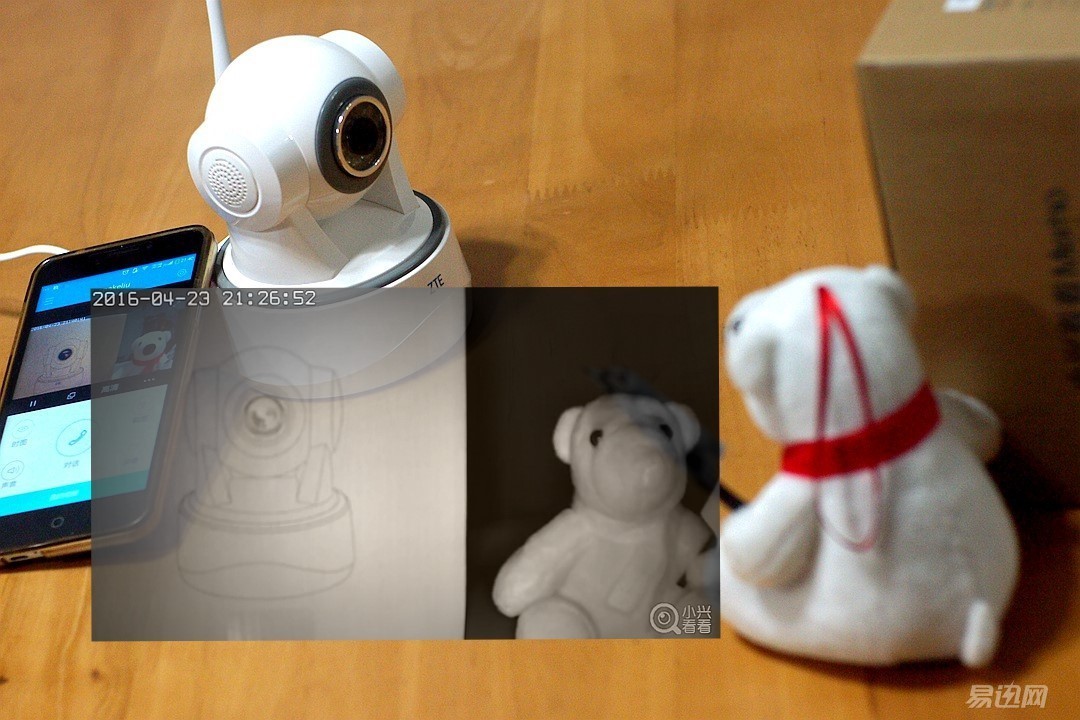 In addition, the effect of night vision after the normal effects and the complete closing of all lights is very obvious. The effect of night vision is a black and white pattern. However, it is completely possible to see the characteristics of the object to identify other people and there is no problem.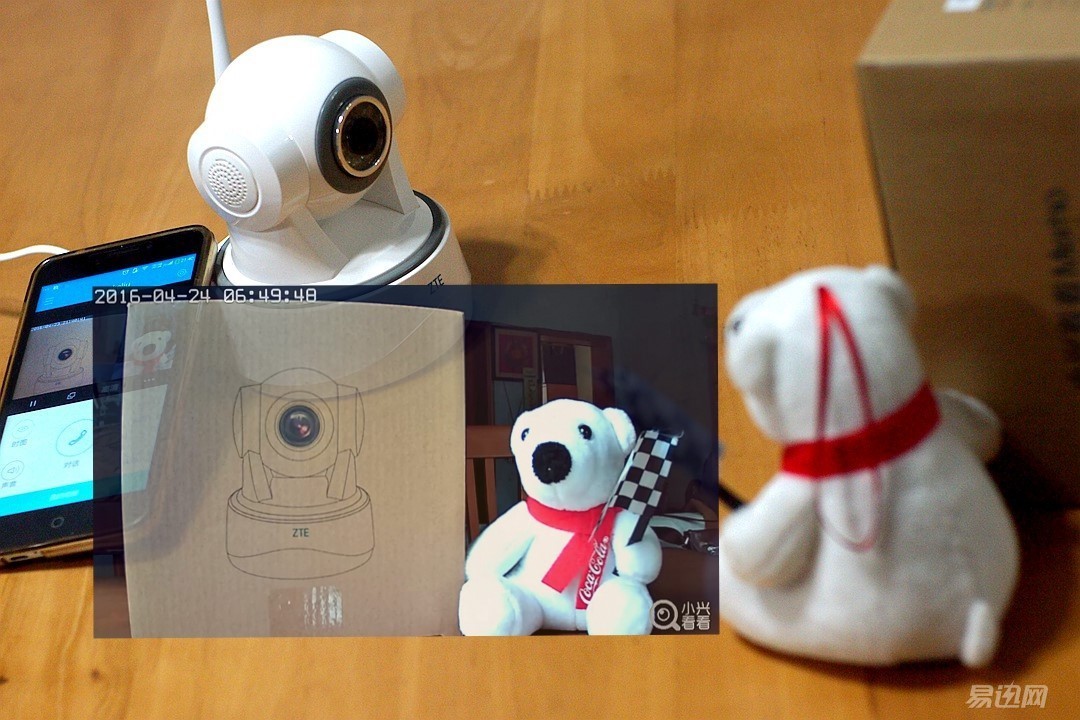 In the daytime, the effect of the interior is still quite good, and some basic details can be clearly seen. However, there is no video camera in the viewing angle, and you can only use the mobile camera to achieve a wider range of housekeeping!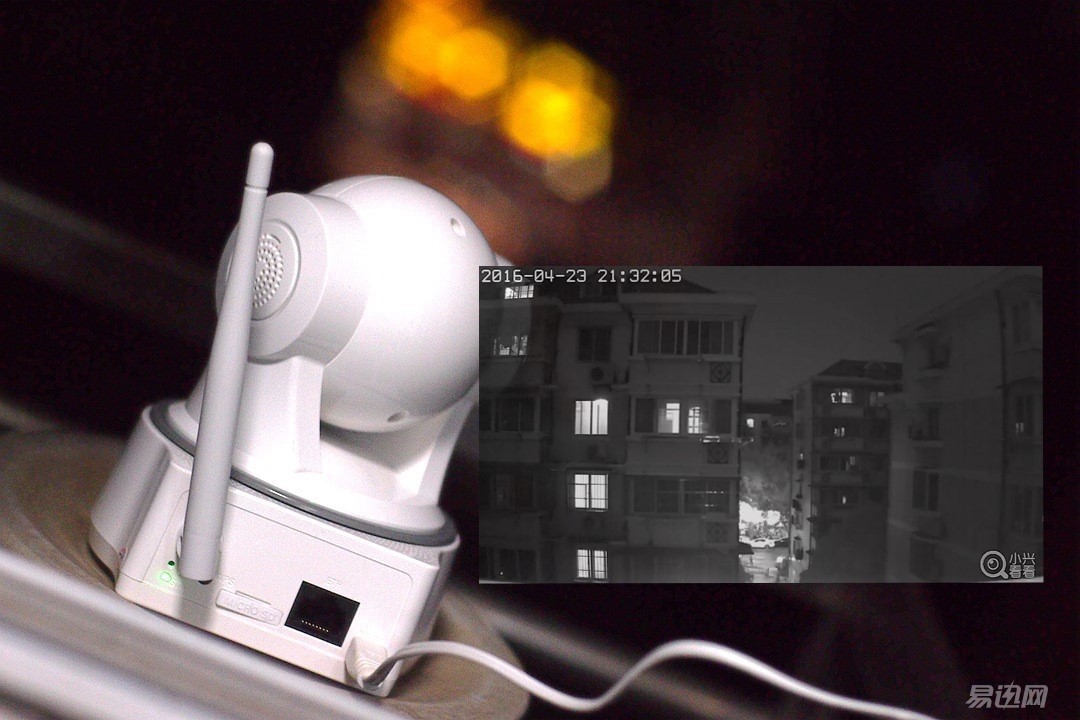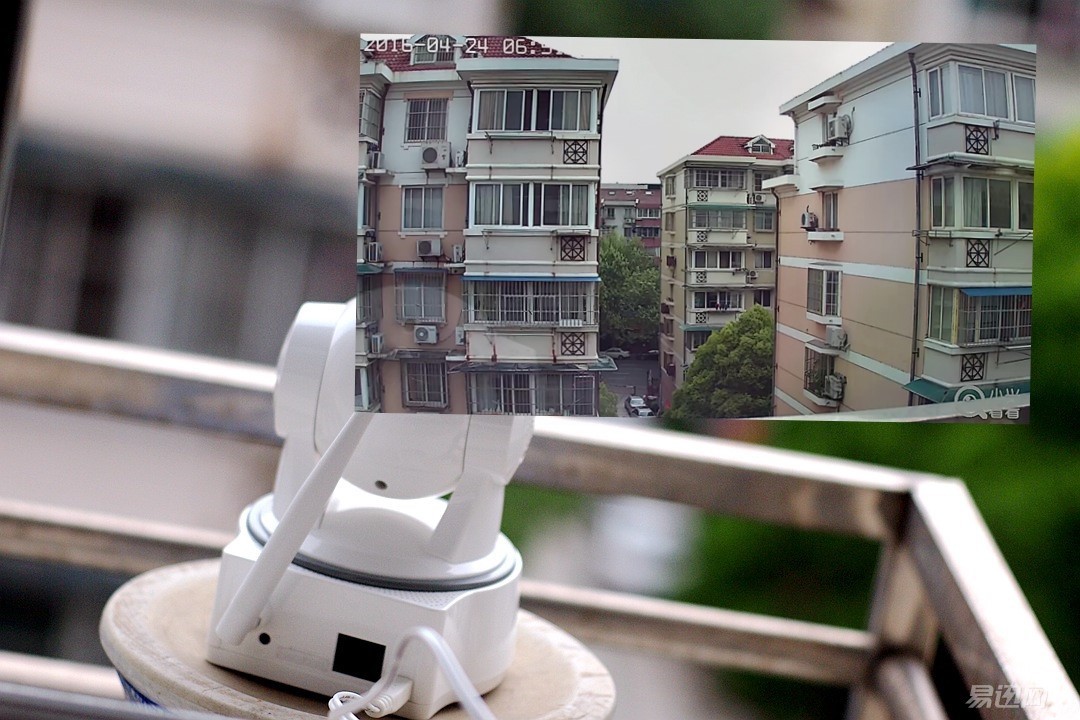 The outdoor contrast between night and day is also very obvious, so that it is absolutely no problem to get a 24 hour live broadcast. During the day, you can also connect the mobile power to take Xiaoxing out to play live or play as a video camera, but this little guy can't be too light!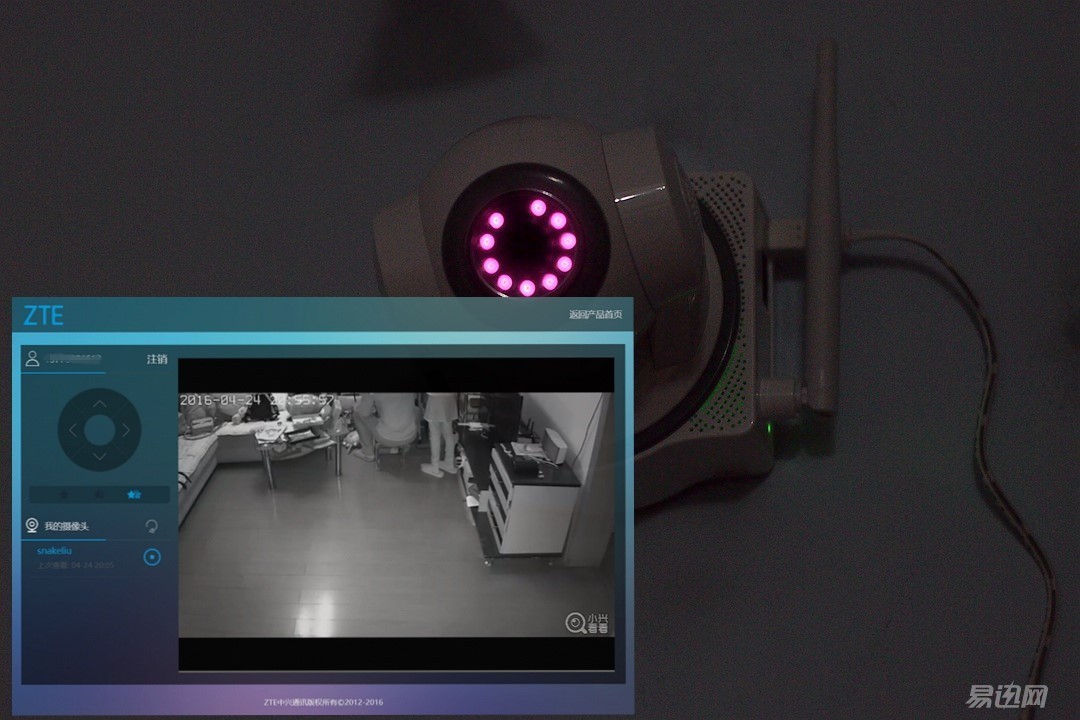 Keeping small and simple on the wall, you can remotely monitor your home through PC access, but you can't control recording and screenshots.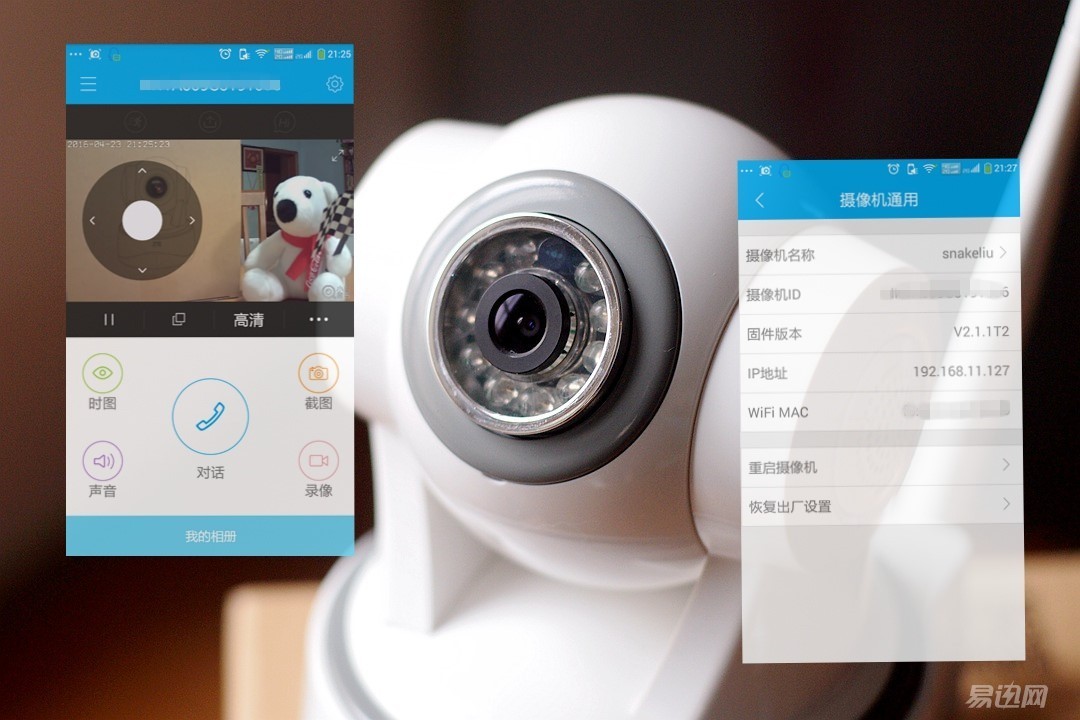 The control of the PTZ can also be directly controlled in the monitor picture at random, and the effects of some delays are felt from top to bottom and from side to side, and the picture taken is also obviously delayed by more than half a second.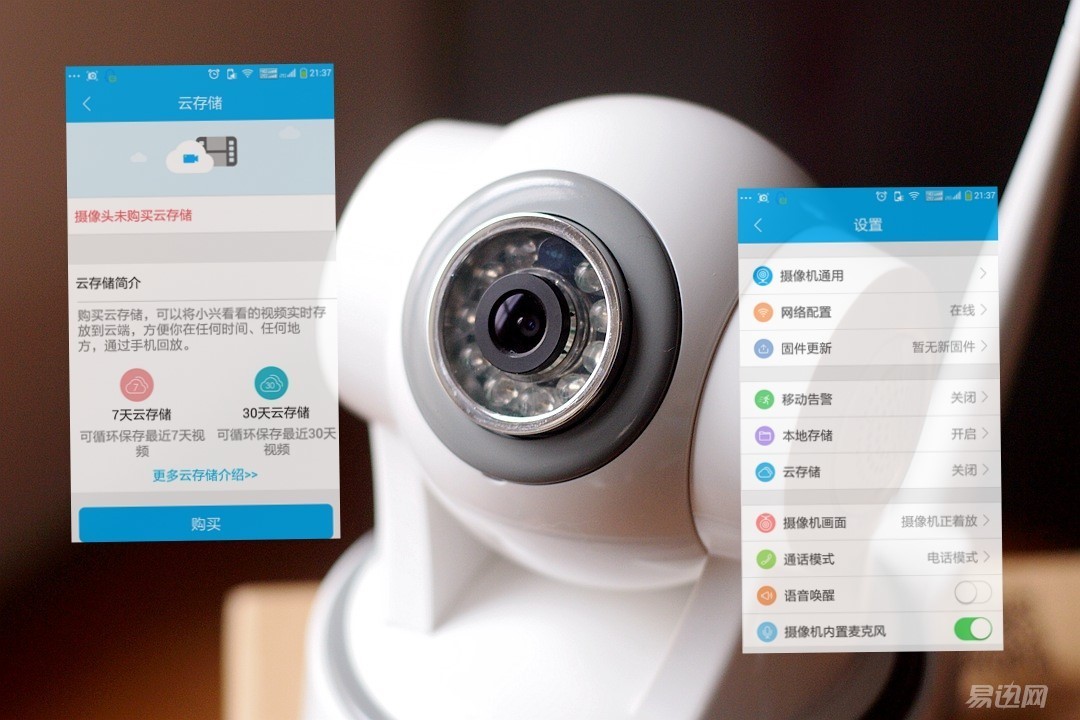 In terms of storage, Xiaoxing also provides a "cloud storage" space, in addition to the TF card mobile phone provided by the machine. In this way, if the camera is stolen, it can find some evidence through the network cloud storage. However, cloud storage is to spend money to buy, and hope that ZTE can provide a few days of trial version is good!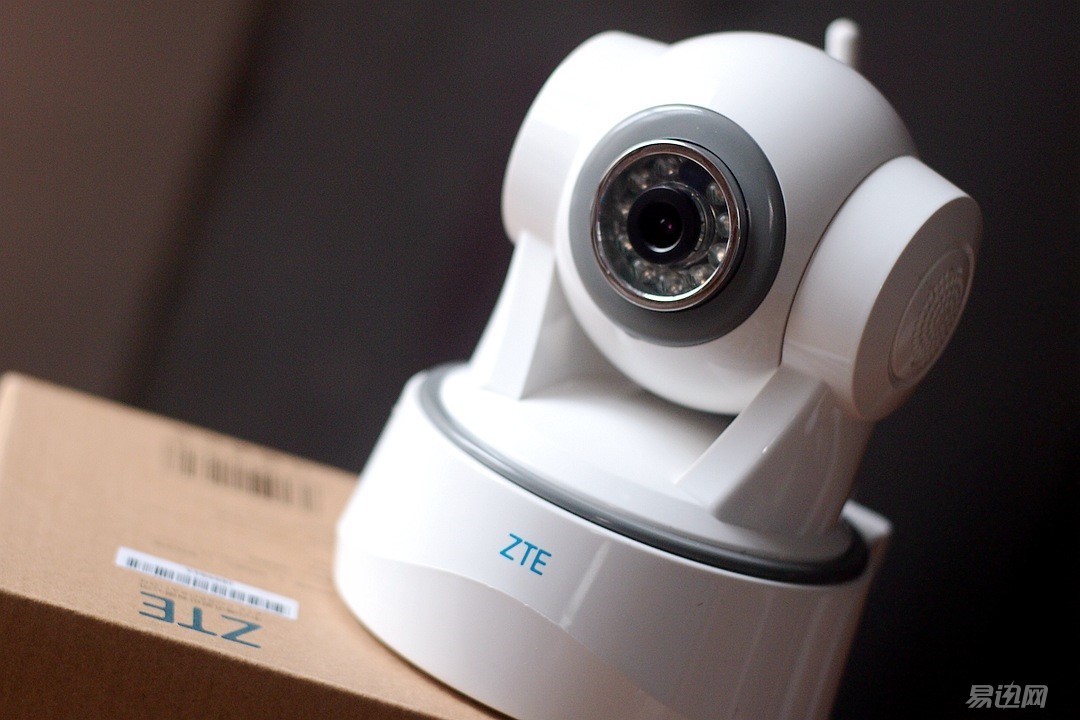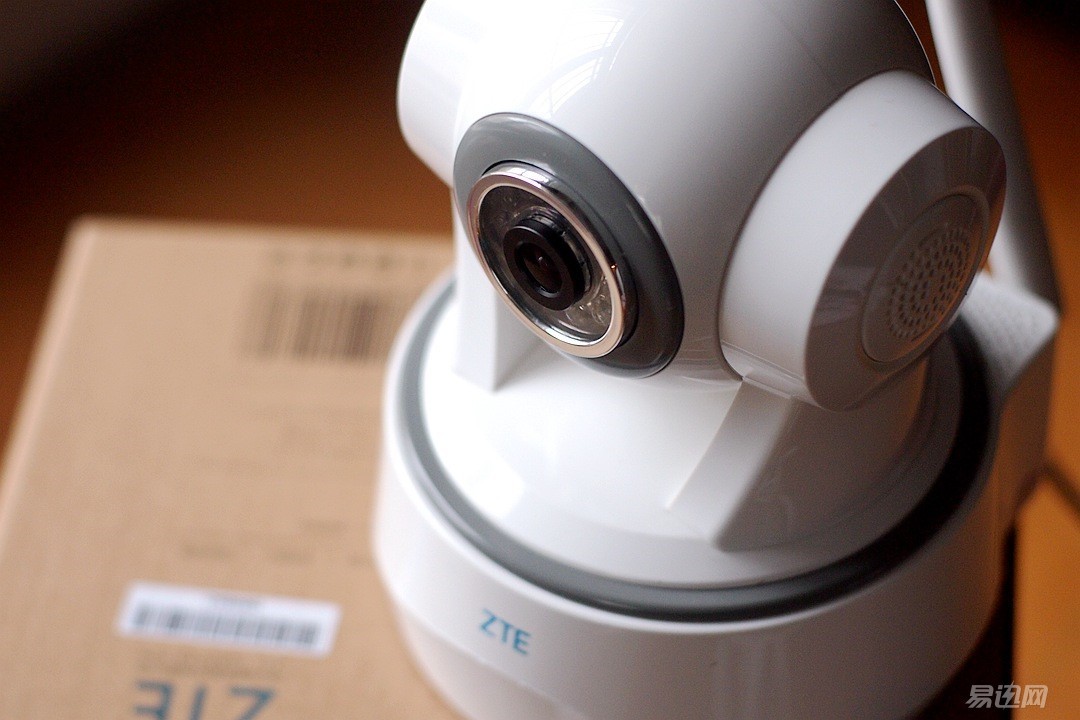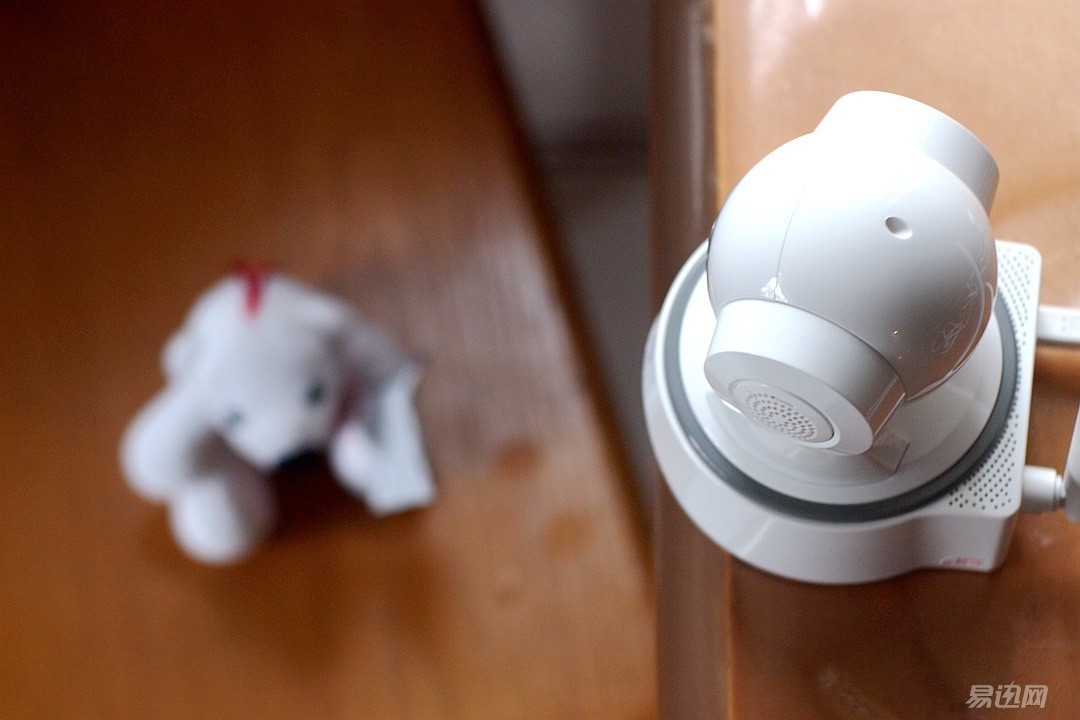 If Xiaoxing had a long pair of feet, she could really become an intelligent robot, accompanied by children at home, and can hide and hide with children, look after children, and tell stories to children, especially for office workers who do not often take care of their children at home. This is especially important. Do you not know if ZTE will have such a plan in the future? !
Advantages: Excellent workmanship, super night vision function, two wired and wireless connection methods, 360 ° no dead head home, two-way conversation, you can also watch through the PC, support three storage methods.
Disadvantages: dialogue voice is too small, only the 720P picture quality is very general, with PTZ camera head too large, the tour mode can not set a fixed cycle patrol effect, App every time you want to log out to re-log some trouble.